North West Business Briefs: Marketing Manchester; Direct Access; Cheshire College S&W; Knowsley Lift Services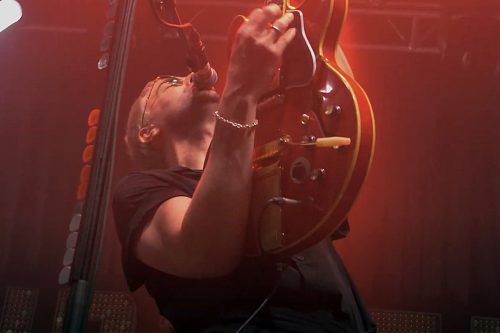 A 35-minute Marketing Manchester music documentary delivered in partnership with integrated agency Social has already been viewed more than 15,000 times and is helping to raise vital funding for those whose roles in the sector have been impacted by the coronavirus pandemic.
Manchester Music Now and Then: Music Worth Fighting For was premiered via global streaming platform, United We Stream GM, in December. Viewers were encouraged to donate to Mayor of Greater Manchester ANdy Burnham's charity, OneGM, or WeMakeEvents' fundraiser for BackUp, which supports people in the Entertainment Technology Industry.
Social was appointed following a competitive tender to work with Marketing Manchester on the documentary project filmed and edited over 18 months, with much of the footage captured prior to the first national lockdown in 2020. The documentary had initially set out to showcase the strength and diversity of Greater Manchester's current music scene and was adapted to reflect on what's at stake for the sector due to the COVID-19 pandemic.
Music Worth Fighting For was produced by a Marketing Manchester team led by content curator Simon Donohue working with a Social team led by videographer and editor Luke Barnett. It is dedicated to the memory of singer Denise Johnson, who features in the documentary.
Sheona Southern, managing director at Marketing Manchester, said: "Greater Manchester is known around the world for music and we're excited to have made a film celebrating the many people and places that make us famous."
Luke Barnett, video producer at Social, said: "Producing this documentary with Marketing Manchester has been a real labour of love for our team and after the incredibly challenging year we've all faced – especially for those working in the city's music, live events and hospitality industries – it has been a timely opportunity to look back and reflect on what makes Manchester and its music scene so special."
Manchester Music Then and Now: Music Worth Fighting For is available to view on visitmanchester.com.
::
The Science Museum Group, the world's leading group of science museums, has appointed Nantwich-based accessibility consultancy firm Direct Access to undertake accessibility reviews of key museum sites.
Full site audits of iconic locations will be undertaken to identify areas of good practice and where plans can be put into place to enhance the accessibility of each site. As well as physical access, accessibility is considered for neurodiverse visitors as well as those who are deaf, blind or partially sighted.
These locations include the Science and Industry Museum, Manchester, site of the world's first passenger railway station; National Science and Media Museum, Bradford; and Locomotion, Shildon – spread over a 1km route the museum highlights the world's first railway, the Stockton to Darlington railway.
In a separate contract the Science Museum Group has invited Direct Access to advise on the curation and programming of the new Technicians Gallery at the Science Museum in South Kensington, London.
Direct Access chief operations office, Steve Dering, said: "Drawing on our experience of UNESCO World Heritage Sites and working with Grade Listed buildings in the UK and Ireland we will work with the Science Museum Group to identify ways of developing accessible experiences. With sites currently closed due to COVID we will also look at ways of ensuring an accessible reopening with safety measures in place."
::
The importance of digital skills and access to technology has never been more apparent than it is today and Cheshire's largest provider of post-16 education, Cheshire College – South & West is on a mission to support the community with a new five-year project, 'The Digital Hub'.
Designed specifically to boost digital skills, enhance career pathways and develop confidence, The Digital Hub project is set to benefit further education learners, schoolchildren, businesses and the wider community with increased access to technology.
Running until 2025, The Digital Hub comprises three main strands: Digital Doorstep, Project 4.0 and STREAM, and is being delivered in collaboration with Warrington and Vale Royal College, UTC Warrington and several local businesses including Code Nation and Virtalis.
Karen Roberts, project lead and assistant principal – apprenticeship and employer engagement, said: "Innovation is at the heart of our ambitions and working closely with various stakeholders, we are driven and committed to upskilling and reskilling existing workforces."
Clare Hayward, chair of Cheshire and Warrington LEP, said: "The new Digital Hub has the potential to be truly transformative, the focus is on elevating the skills and work prospects of thousands of young people in Cheshire and Warrington. The Hub, and the new Immersive Design Lab which has just opened at Cheshire College, are part of a £5m investment in digital skills across the region, this investment will engage with more than 50,000 students and 3,000 businesses to ensure that employers can access the work-ready talent they need to drive innovation in their businesses."
::
Knowsley Lift Services has secured the contract for the supply and installation of the lifts in The Shakespeare North Playhouse, by Kier Construction.
Co-director and co-founder of Knowsley Lifts, Stephen Fitzgerald, said: "We are very proud to have secured the Shakespeare lift contract in Knowsley, where our business first started out. Over the past two decades we have built a growing reputation for being one of the best independents in the UK, winning a number of prestigious contracts."
Once complete, The Playhouse will provide a flexible theatre with capacity for between 320 and 472 seats, based on the iconic 17th century 'cockpit-in-court' design. It will also boast an inclusive education programme, digital gallery, visitor centre and additional performance spaces including an outdoor performance garden. It is due to open next year.
Alongside the tangible benefits The Playhouse is expected to attract more than 140,000 visitors a year, once established, bringing a boost of more than £5.3m to the local economy (GVA) and a range of employment opportunities directly and indirectly linked to the project.
This is not the first theatre project for Knowsley Lift Services. Previously it was engaged by Gilbert Ash to provide elevators on the Liverpool Everyman Theatre rebuild. The completed Everyman won the prestigious 2014 RIBA Stirling Prize, beating such famous landmarks as the Shard in London and the stunning final finish of the provided lifts gained plaudits for the sensory experience provided for the lift passengers.