North West Business Briefs: Bilfinger; Fluent Lifetime; TfGM; MHA Architects; Lancaster University Management School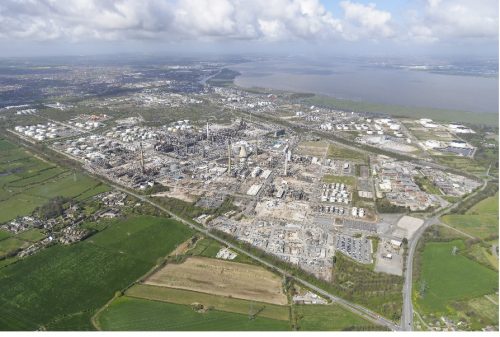 Warrington-based Bilfinger has been chosen as maintenance and projects partner for a major four-year and two-year contract by ESSAR UK, to carry out a range of services across facilities on its Stanlow site near Ellesmere Port.
The services will include mechanical, electrical and instrumentation, access, insulation, painting, and asbestos management and removal. The six-year contract will be delivered under Bilfinger's engineering & maintenance service line.
Bilfinger has successfully provided multi-discipline project & turnaround services to Essar for many years, and this strategic decision to also award the maintenance contract to Bilfinger represents the next step in the strong relationship between Bilfinger and Essar.
Phill Maurer, Bilfinger UK managing director, said: "This six-year agreement is testament to the exceptional work and safety performance delivered by the site team and represents a significant addition to our portfolio of support partnerships at major facilities across the UK.
"This award comes after many months of working with Essar UK to understand the vision they have for the Stanlow refinery and aligning the global capabilities of our business with the maintenance and engineering needs they have at the site."
Jon Barden, chief operating officer at Stanlow Oil Refinery said: "I welcome Bilfinger UK as our lead partner for the delivery of mechanical, scaffolding, insulation, painting and electrical and instrumentation services at the Stanlow and Tranmere locations. We look forward to developing a successful long term relationship where both parties work collaboratively to deliver improvements in our collective safety and business performances to benefit our respective employees and owners."
::
Fluent Lifetime, the Horwich-based equity release and later life lending subsidiary of Fluent Money Group, has broken into the top five brokers of the equity release market.
Following a record year of lending, the business is now in the upper echelons of the later life market, recognised for industry-leading growth and ranked fifth for completed cases.
Research shows the business, established in 2018, is now one of the UK's leading providers, following year-on-year growth after its introduction to the market and a strong performance in a pandemic-hit 2020.
The growth was recorded in equity release market statistics released by Touchstone – part of Equifax – showing the 12 months to the end of quarter three 2020.
Managing director, Aaron Conlon, said: "In many respects Fluent Lifetime had a head start in delivering services remotely, unlike others in the market who relied on face-to-face contact and were severely impacted by the pandemic. The technology we had in place ensured we were available to serve when many were adapting to new working environments and market pressures."
::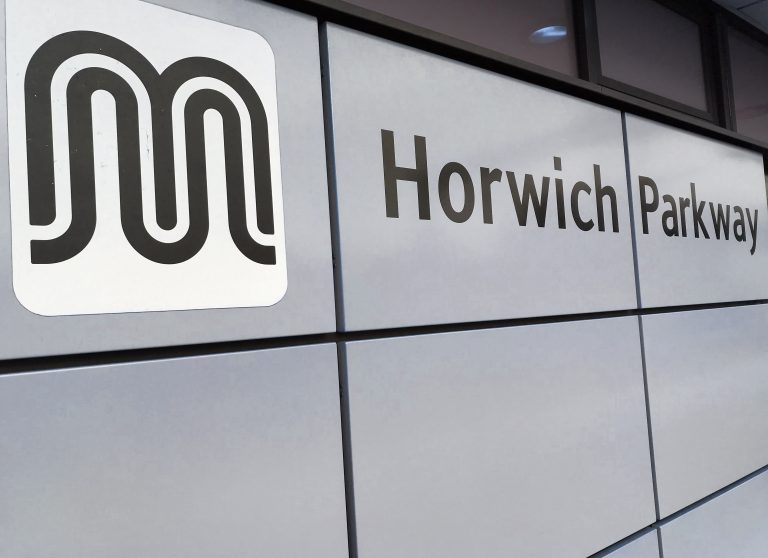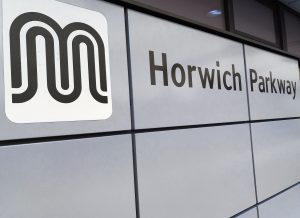 The Mayor of Greater Manchester, Andy Burnham, has welcomed a significant moment for the city region's long term vision for rail as Transport for Greater Manchester (TfGM) has taken over the operation of Horwich Parkway Station.
The TfGM-owned station was previously operated by Northern Trains but came under local control on February 1.
Horwich Parkway will act as a blueprint for Greater Manchester's future approach to station management, which includes working with local partners and the rail industry to ensure stations are accessible, integrated and reflect the needs of their communities.
TfGM will be responsible for everything at the station apart from the running of the trains and the tracks they run on. This includes selling tickets, customer service, passenger assistance, cleaning and day-to-day maintenance and long-term renewals and enhancements.
Andy Burnham said: "We have long-standing ambitions to transform rail stations in Greater Manchester, managing them for and on behalf of local people. Taking over the running of Horwich Parkway is a key first step on that journey. More local control over our public transport services is key to Greater Manchester being able to design and deliver a network that is properly joined up across all forms of transport and contribute to achieving the priorities of the city region and all the 10 districts."
::
MHA Architects has been awarded a place on Wigan Council's Framework for construction-related consultancy services.
The £150m Framework will run for four years and be available to all departments within Wigan Council and schools within Wigan borough. The Framework will, additionally, have the potential for partner organisations or other areas of the council to use.
Projects will cover individual and multi-disciplinary consultancy services, with net project construction costs valued at up to a maximum of £30m per project.
MHA director, Paul Chadwick, said: "We are absolutely thrilled to have been awarded a place on this Framework. Excellent service and long standing client relationships are at the heart of what we do and this appointment will enable us to further build on our existing relationship with Wigan Council and supporting local businesses through their Community Wealth Building Strategy.
"We look forward to the new opportunities that this Framework will bring, to working with the team and adding value to their exciting schemes."
::
Fully-funded places are available on an online programme from Lancaster University Management School (LUMS) which supports small, family-run businesses across the North West to become more productive by successfully implementing digital technologies.
The Evolve Digital programme has been designed by Prof Steve Kempster, LUMS Professor of leadership, learning and development. It enables business leaders to explore how they can make their enterprises more sustainable for future generations by successfully introducing new digital tools.
LUMS has been chosen to deliver Evolve Digital by the Department for Business, Energy and Industrial Strategy (BEIS) and Innovate UK. The programme is part of a national research study and the outcomes will inform UK government policy on the needs of small, family businesses.
Evolve Digital is one of the most recent programmes in LUMS's decades-long history of translating the latest academic research into tailored and practical support for SMEs across the UK.
Places on Evolve Digital are available to eligible North West businesses that employ between two and 50 people. Sessions are delivered online over three months for around 15 hours per month. Places are fully-funded by BEIS and Innovate UK.