Investors sign up to Signature Living recovery plans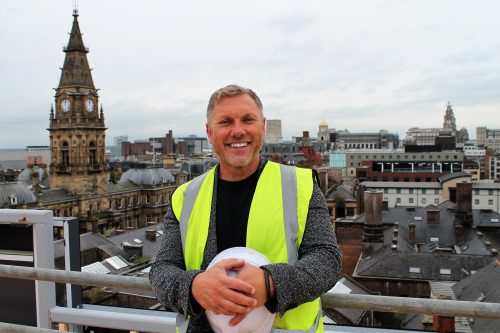 Signature Living founder Lawrence Kenwright is making progress rebuilding his hotels empire after a difficult 2020.
He is working on a restructure of the business under an umbrella company UK Accommodation Group (UKAG).
The group's chairman, Thomas Scullion, invested in Signature Living in 2018 and has since been leading efforts to bring investors back onside.
Now the company says 95% of unsecured investors are supportive of their plans to turn the company around and have signed an agreement, which Scullion has described as "an important collective statement of confidence".
He said: "I was one of the biggest sceptics but have changed my mind. I have repeatedly returned to why I initially invested and that's because I believed in the business model Lawrence Kenwright has created. This was a business both established and trading profitably, one with a unique customer experience at its heart and with strong scalable opportunities.
"I not only came on board to ensure that investors are protected and see a positive return, but also because I believe very strongly in the future of this business, despite recent troubles generated in part by Brexit uncertainty and exacerbated by the Covid-19 pandemic."
At the end of 2020, Signature Living completed and opened Rainhill Hall Hotel near St Helens and the Dixie Dean Hotel in Liverpool opposite the group's flagship Shankly Hotel.
The transformation of the Bankfield Centre, a former City of Liverpool College campus into a luxury apartment block in West Derby village, Liverpool was announced last month, while the Shankly Hotel in Preston is progressing quickly as is the conversion into 117 apartments of Kingsway House in Liverpool, a vacant office building.
Lawrence Kenwright said: "Signature Living is continuing to navigate its way through the toughest time it has ever faced, and this is most welcome and morale-boosting news.
"I am hopeful that further positive steps can now be made to bring the company out of administration, and we can keep pushing the boundaries of our unique offering."