Greater Manchester boosts links with Pakistan to encourage post-Brexit trade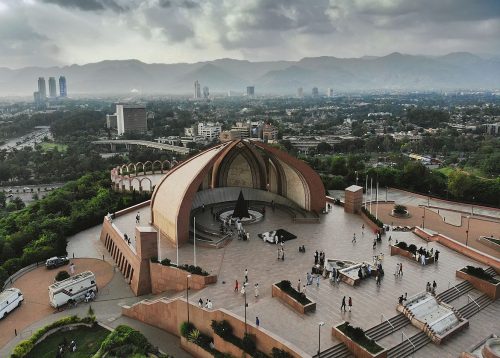 Greater Manchester has strengthened its links with Pakistan following a new partnership which will see both sides promote bilateral ties in trade and investment.
The GM Chamber of Commerce has signed a partnership agreement with the Federation of Pakistan Chambers of Commerce & Industry (FPCCI) to improve links between the region  including modernising trade marketing practices, increasing bilateral trade and accelerating the pace of bilateral investments and new ventures.
The agreement comes as businesses in Greater Manchester look for new post-Brexit trade opportunities around the world.
The virtual signing ceremony was attended by leading figures from Pakistan and the UK, including Nasser Hayat Maggo, President of FPCCI; Clive Memmott, CEO of Greater Manchester Chamber of Commerce; Tariq Wazir, Consul General, Consulate of Pakistan in Manchester, and Mike Nithavrianakis, British Deputy High Commissioner in Karachi.
During the meeting, speakers highlighted existing trade and investment links, as well as the strong cultural ties through the British Asian communities in the North West, but they also stressed that there were many more opportunities to expand business between the two countries.
Mr Memmott  said: "This will build on the strong ties Greater Manchester already has with Pakistan and encourage more local companies to do business there.
"However, this agreement is not just about trade and investment opportunities, but also lobbying to remove obstacles to trade, which is key in the post-Brexit world."
In 2019, North West trade to Pakistan totalled £463m, with over 1700 businesses trading with Pakistan, of which 906 were based in Greater Manchester.