UK's National Cyber Force will be based in the North West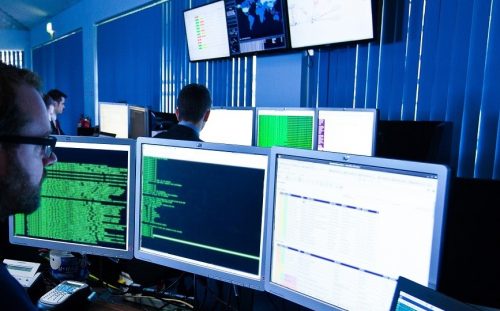 The North West will be home to a new National Cyber Force centre, the Prime Minister has confirmed.
The centre aims to create a 'cyber corridor' across the North of England that aims to create and "sustain" thousands of jobs in defence and intelligence services.
The NCF was formally announced today, along with the strategy behind it, as part of an 'Integrated Review,' laying out the government's approach to cyber security.
The North West base for the new NCF centre will be part of a wider strategy to bolster the UK's offensive cyber capability against terror threats, hostile states and criminal gangs.
The NCF includes personnel from intelligence, cyber and security agency GCHQ, which already has an office in Manchester, alongside the MoD, MI6 and the Defence Science and Technology Laboratory (DSTL).
Defence and intelligence agencies will work under a unified command for the first time under the force.
Some of the tasks expected to be carried out by the NCF could include hacking mobile devices used by terrorists, cleaning up serious crime in cyberspace and protecting allied aircraft from advanced targeting weapons.
Defence already sustains more than 35,000 jobs in the region, including the 10,000 employed in maritime design in Barrow and 12,000 in advanced aerospace engineering and manufacturing at the Samlesbury Aerospace Enterprise Zone.
Commenting on the review, GCHQ Director Jeremy Fleming said: "In today's digital world, science and technology are fundamental to the daily life, security and prosperity of the nation.
"The Integrated Review sets out to enhance the UK's status as a world-leading cyber power alongside developing the nation's strategic advantage through science and technology.
"GCHQ, with data analysis and technological innovation in its DNA, has a central role to play in delivering this vision."
Andy Barratt, UK MD at international cybersecurity consultancy, Coalfire, said today's NCF announcement further consolidates the North West's position 'as a critical hub for the UK's cyber and defence community.'
"We set up our UK headquarters in Manchester seven years ago because we saw the potential of its digital cluster and the opportunities the city's international connectivity could bring to a growing multinational tech business," he said.
"The city region has since become the fastest growing tech hub in Europe, so it's unsurprising that the government is investing more here, and in the North more widely."