Construction sector firm expands to open Manchester office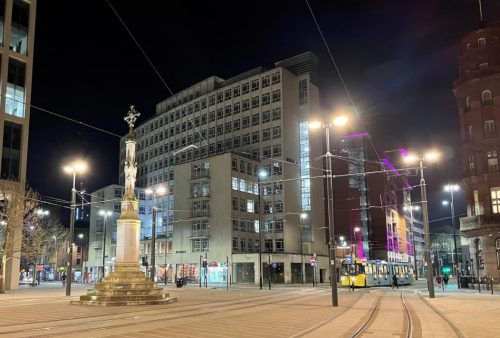 KAM Project Consultants has announced further expansion with the opening of its first northern office in Manchester city centre.
Founded in 2013, the independent construction company of project managers and cost consultants has enjoyed year on year growth, with offices in Milton Keynes, Leicester, Frankfurt and now Manchester.
KAM has a track record of previously delivering high profile projects across the North of England, along with various other projects on site, or in the pipeline.
Investing in a permanent presence in Manchester will strengthen the company's position and support existing customers, along with new.
KAM director, Mark Shea, will be leading the new office, in Peter House, Oxford Street.
The chartered quantity surveyor has more than 25 years of experience in the industry and has led a range of market sectors across the UK, Europe and Middle East.
He said: "I am excited to be part of the KAM team and I am looking forward to embedding the company into Manchester's business community.
"Our initial focus will centre around maintaining and contributing to KAM's leading reputation within the industrial sector and bringing this expertise to the northern market.
"As Manchester's construction industry continues to boom, we plan to take this opportunity to grow further into the property sector, tapping into the expertise and experience of the wider KAM team."
He added: "Having spent a great deal of my career working in the North West, establishing KAM's office in Manchester and having the opportunity to build on the existing culture of the business is a great privilege.
"It is inspiring to meet so many like-minded colleagues who are all focused on delivering excellence for our clients."
Mike Wilcock, director at KAM Project Consultants, said: "We have enjoyed eight years of growing the business, continuing to successfully deliver logistics, distribution and manufacturing facilities for both developers and customers in the UK and overseas.
"With a number of our projects already placed in the north of the country, opening a new office in Manchester was the next natural step for us.
"The expansion is an exciting time for the business and we are looking forward to further building our portfolio in the North."