Grafenia to 'double down' on software business as Covid hits revenues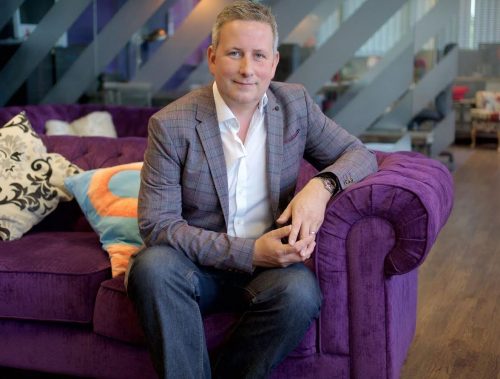 Manchester printing business Grafenia said it will 'double down' on its software business as it looks to acquire complimentary companies.
In a trading and strategy update for the year, the Trafford Park group said it already owns a 'nice little nucleus' with Nettl + w3p Flyerlink which is a profitable software business.
But it's now looking to acquire other software businesses to complement the group.
Grafenia is diversifying following a challenging year which saw full year revenues to 31st March 2021 to be around £9.5m, down from £15.6m in 2020.
It said whilst that's a significant fall in product sales, income from subscription fees and services was steadier.
It expects gross profit to be around £5.6m, down from £8m in the previous year.
As a result, gross margin has increased as a percentage and Grafenia expects net loss to be lower than last year.
It said a greater part of revenues are now derived from licencing, subscription and service income compared to 2020.
The group's manufacture print and signage business, Works Manchester,  "has been fighting with one arm tied behind its back."
It saw a decline in the print sector whilst Brexit also impacted shipping cost, customs delays and disruption.
Revenues in this segment was approximately £3.9m for the year, down from £7.3m. The group is now separating reporting, and refocusing its team and giving Works Manchester 'a new freedom.'
Nettl – the toolkit to run a neighbourhood graphics business- has been performing better although sales were down from £8.3m to £5.6m.
Looking ahead the group said: "There's lots of reason to believe our clients will reopen to increased demand. Events will restart. Diners will feast. Drinkers will sip, or gulp. And when they do, we'll be ready. In hundreds of neighbourhoods, ready to design. To make. To ship. All using our software platform to smooth the process."