Byotrol cleaning up from increasing hygiene awareness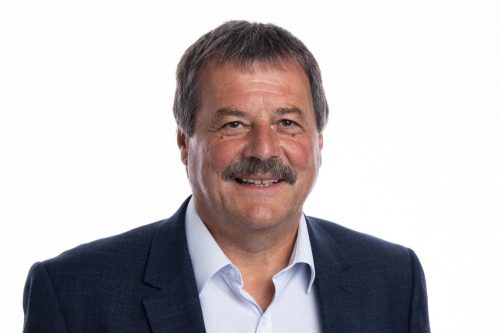 Daresbury-based hygiene group Byotrol said its annual results to March 31, 2021, will be "substantially ahead" of the previous year and broadly in line with market expectations.
In a trading update today, the AIM-listed specialist infection and prevention control company, said turnover is expected to be in excess of £11m and adjusted EBITDA more than £1.7m, compared with £6.1m and £0.3m, respectively, in 2020.
This strong result reflects the exceptional demand for the group's technologies across all markets due to the COVID-19 pandemic, but also a secular shift towards the heightened importance of infection prevention in all its markets, which Byotrol expects to continue into the new financial year and beyond.
Revenue for the year will include a contribution of more than £0.9m from licensing and intellectual property transactions, including multi-year agreements with material guaranteed minimum sales and/or annual royalty payments.
Recent new agreements include:
Turtle Wax Europe which has now licensed Byotrol's long lasting surface sanitisers in Europe for the automotive market. These are already available in Halfords in the UK, and further launches will take place in Europe once the various national registrations are completed
Byoworks (PTY) in South Africa, a long standing agent of the group now under new professional management. Byoworks has licensed all Byotrol technologies for distribution in sub-Saharan Africa
Soltech (Solution Technology Qatar, part of the QALCO group of companies) for alcohol-free hand sanitisers in Qatar and the Middle East
Net cash balances at March 31, 2021 were approximately £1.7m, compared with £1.4m in 2020. The group is now debt-free, having paid down an invoice discount facility of £0.3m during the year.
It has also invested substantially in stock to quickly and reliably service customers and reduce risk in its own supply chain. At March 31, 2021, Byotrol stock level was around £1.1m, compared with an unusually low £0.3m in 2020.
The directors remain highly confident in continued growth in the group's industry, reflecting clear changes in infection-prevention needs and in behaviours across the consumer, corporate and institutional worlds.
Market conditions, therefore, remain very favourable to Byotrol and the group expects to announce further licensing and intellectual property agreements this year, across both professional and consumer businesses.
Final results should be announced in July.
Chairman, John Langlands, said: "This was a good result, delivered in extraordinary market conditions. We believe that our business is now very well positioned to serve the post-pandemic world.
"Our strategy means that Byotrol will deliver further growth and profitability in coming years, and will continue to build on the reliable and increasingly visible income streams it has developed over the last couple of years."