MusicMagpie makes stock market debut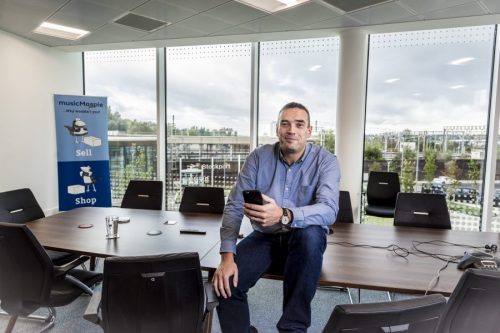 MusicMagpie, the online retailer that resells secondhand phones and other gadgets online, has started trading on Aim today floating with a market cap of £208m.
The Stockport headquartered company, which launched in 2007, pays consumers for unwanted products that it can resell.
Run by founder and CEO Steve Oliver, it recycles 95 per cent of the products it acquires, and uses parts from the remaining 5 per cent to refurbish other items.
The 'recommerce' platform also has a presence in the US in Atlanta, Georgia where it operates Decluttr.
MusicMagpie has also announced it has received the LSE's Green Economy Mark, which recognises companies that derive 50 per cent or more of their total annual revenue from products and services that contribute to the global 'Green Economy'.
Steve Oliver, CEO and co-founder of musicMagpie, said: "This is an exciting new chapter in the musicMagpie story, and we are delighted to welcome our new shareholders to the business.
"The Company has been on a fantastic journey since Walter Gleeson and I founded it in 2007, and I am hugely proud of the hard work, innovation and dedication of our people in getting the business to where it is today. I am thrilled that our colleagues can now have a direct stake in musicMagpie's future success."
The listing comes as backers NVM Private Equity also announced that following musicMagpie's successful admission to AIM this morning the partial exit by its funds has generated proceeds and retained value at the IPO price of £72.5 million, a 12.1x return against the cost of the original investment of £6m in 2015.
The funds retain a 16.1 per cent holding in the newly listed business, musicMagpie plc, which has a market capitalisation of £208m at IPO, with NVM's funds' retained shareholding worth £33.4m.
Andy Leach, Partner at NVM said: "musicMagpie's re-commerce model has always been ahead of the curve and, with the current focus on the circular economy, has been acknowledged as a key player in the drive for more sustainable consumer and business behaviour.
"The business has evolved significantly over these past five years, and is well positioned to continue its growth in the future. I am personally very proud of everything that the business has achieved through this period and look forward to watching their progress over the coming months and years."