"There is never time in our business to sit on our laurels and look back"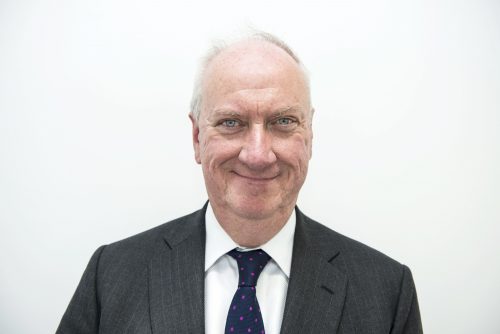 Andrew Gregory has always been interested in what makes businesses tick, which is why he specialised in commercial and business law. A Chambers and Legal 500 rated lawyer, with over 35 years' experience, Gregory has dealt with most of the legal issues facing SMEs throughout his career.
A former senior partner with an international firm, in 2016 he co-founded Leonard Curtis Legal Limited (LCL) in conjunction with business partners, Leonard Curtis Business Solutions Group – one of the first UK multi-disciplinary practices in the SME market to take advantage of changing regulation around the provision of legal services, forming an alternative business structure ("ABS") and pioneering the move towards fixed fees to help smaller businesses access top quality legal advice.
Five years on the firm has attracted a number of senior lawyers, who are specialists in corporate, commercial, real estate, dispute resolution and restructuring.
---
The interaction with our people and our clients is the best thing about my job. Lockdown has made me understand how much I miss the day-to-day interaction with the LCL staff. They are a great team.
There are so many businesses out there that need our help. We are experts in restructuring companies and everyone keeps telling us that our skills are going to be so much in demand in the next year.
The big issue impacting the sector is people. For us that means finding the right quality of people in the legal sector to enable us to ensure that the growth we have enjoyed over the last five years can be sustained moving forward.
The last five to 10 years has seen clients become much more switched on about getting value for money. This has led them to demand a lot more in terms of service for a lot less in fees. We increasingly work on fixed fees and making a reasonable return on fixed fees is always an on-going challenge in our sector.
"Onwards and upwards" is a mantra which I think resonates. There is never time in our business to sit on our laurels and look back, our culture is very much about growth and development.
Focus on great service to the clients, but never lose sight of where you're heading. It's a tough lesson to learn but I believe you've got to be mindful not to get so embedded in the law and the delivery of the service that you start to lose sight of where the business should be heading and that you have to keep checking if it is still moving in the direction you have set for it.
In a career spanning over three decades there are plenty of people who have influenced me. But for me, John Paton, accountant and former chairman of DWF is the person I often cite as someone who made me think in a different way about service and about management, I learnt so much about managing a business.
Doing things that have nothing to do with the law, is my secret to relaxing away from work. What that means in reality is lots of walking, reading fiction and spending time with my family.
---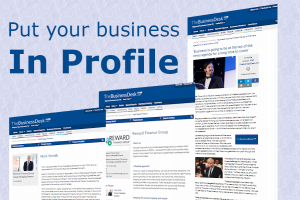 Appear in your own In Profile feature by signing up for a Business Profile on TheBusinessDesk.com.
The company and individual profiles on TheBusinessDesk.com are designed to help our clients build corporate and individual awareness within the regional business community and benefit from TheBusinessDesk's traffic and visibility in the business community and the search engines.