Italian job marks expansion of insurance and mobility group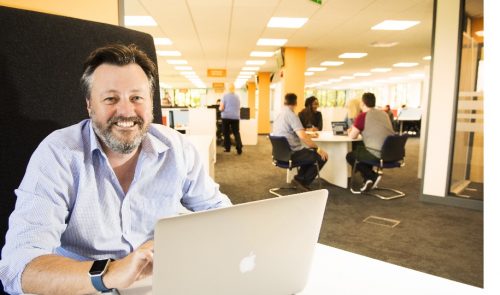 X

Register for free to receive latest news stories direct to your inbox
Register
Crewe-based IMS (Insurance & Mobility Solutions) has announced the launch of IMS Italia, and the appointment of senior telematics executive Mauro Cantoni to be CEO of the company's new division, which will be located in Rome.
Italy has the highest insurance telematics penetration of anywhere in the world, at around 18%, but Cantoni believes there is a wealth of market opportunity across insurance and mobility which he intends to service with a new generation of innovative, connected solutions.
The IMS Italia division will also serve as a platform for the company's growth ambitions within mainland Europe, where Cantoni will serve as SVP of sales.
Mauro is IMS's third senior hire from the Italian telematics industry following Nino Tarantino's appointment as chief executive North America in 2019. The company also announced that Marco Amendolagine has been appointed to lead IMS's connected claims solution for Italy and across all other territories, and IMS executive Alexandro Sances will add the responsibility of VP operations for Italy to his current role.
Nick Corrie, chief executive of IMS parent group and telematics specialist Trak Global, said: "The global pandemic has been a real accelerant for the adoption of transformational technology in the markets in which we operate.
"Areas such as usage-based insurance have been growing incrementally over the last decade, but the prospect of mainstreaming has felt much more real in just a matter of months, as people's attitudes to mobility continue to shift."
He added: "IMS has created products that enable our customers to stay better connected to their customers, and I am confident there will be a continued hike in demand for our next generation suite of telematics-based propositions."
Trak Global Group is backed by private equity firm Three Hills Capital Partners, and their founder, Mauro Moretti, said: "The recent focus for the team has been on building significant growth in North America, but we are now setting our sights firmly on Europe, and Italy in particular, where we believe there are big opportunities ahead as people assess the suitability of their approach to insurance and mobility provision post-pandemic."
He added: "Italy has been a forerunner for the global growth of motor telematics, and I am delighted that we have brought together some of Italy's best telematics pioneers in our new, all-Italian IMS team to build a powerful new presence in this market."
Mauro Cantoni said: "IMS has created long term international partnerships with its clients, aligning commercial interests and innovating together. I admire this kind of collaborative culture, along with a genuine understanding not only of our customers' industry, but also their business objectives and the needs of their end users.
"Add to this the motor market specialist experience of our new IMS Italia team and our commitment to high quality delivery, and I believe we are extremely well placed to deliver on the needs and opportunities presented both domestically, and across Europe."
He said IMS's technology has the potential to cut the cost of motor claims by $30bn a year across Europe and North America.