US funder in multimillion-dollar deal with car data specialist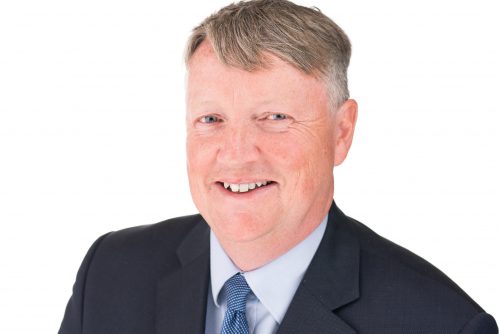 X

Register for free to receive latest news stories direct to your inbox
Register
Manchester-based Wejo, a leader in connected vehicle data, and US special purpose acquisition company Virtuoso Acquisition Corp have announced a business combination.
It gives an equity value of approximately $1.1bn and is expected to deliver approximately $330m of gross proceeds, including $230m cash contribution from Virtuoso and a $100m fully committed PIPE (Private Investment in Public Equity).
Proceeds will enable Wejo to accelerate expansion of markets across traffic management, advertising, fleet management, insurance, remote diagnostics, car sharing and rental, roadside assistance, payments, SaaS solutions and more.
Every day, Wejo collects in near-real-time 14.6 billion data points and analyses 66 million journeys across a network of 10.7 million live vehicles from a supply base of more than 50 million connected vehicles.
Wejo expects its connected vehicle network to expand significantly with nearly half of all vehicles globally expected to be connected vehicles by the end of this decade.
Ian Currie, of Newton-le-Willows-based Seneca Partners, which originally invested £1m in Wejo in 2016, said: "This is a fantastic result for Richard and the entire Wejo team. Seneca have supported them with several funding rounds since first backing Wejo at the beginning of their incredible journey in 2016.
"An exit on this scale is always what we strive for from the point of making our original investment and goes to the heart of the Seneca investment philosophy of supporting best in class management teams on their growth journey.
"However, unicorns don't come along very often and this is one the entire UK business community should be celebrating. It also fully demonstrates the power and purpose of the UK Government's tax advantaged schemes – in this case the Enterprise Investment Scheme – in helping the best young innovative UK companies to raise capital in order to continue to grow.
"This will be another outstanding result for our investors and for the EIS universe generally.''
Richard Barlow, CEO and founder of Wejo, said: "The team at Virtuoso champions our vision to transform connected vehicle data into data for good, and we are proud to establish the market standard for collecting and aggregating that data.
"Insights developed by our data will make mobility safer, smarter, and more sustainable. Driven by our marketplace solutions for customers and SaaS solutions for OEM (original equipment manufacturer) and Tier 1 partners, we expect rapid growth in revenues over the next several years."
Wejo's position as a global leader in connected vehicle data is highlighted by:
Wejo's data set being the only truly proprietary connected vehicle data set in the market
Engagement with 17 OEMs and Tier 1s
9.1+ trillion data points collected to date, or 5 petabytes of information
44.4 billion journeys mapped to date and 354 billion miles curated
A supply base of 50+ million connection-ready vehicles including 10.7 million live vehicles
24 patents pending plus one granted
274 customer and partner agreements
Virtuoso will combine with Wejo at an enterprise value of $800m, which implies an estimated $1.1bn pro forma equity value.
Wejo's existing shareholders are rolling 100% of their existing equity into the combined company and will own approximately 64% of the issued and outstanding shares immediately following closing of the business combination, assuming no redemptions by Virtuoso's public stockholders.
The transaction is expected to deliver approximately $330m of gross proceeds, comprised of Virtuoso's $230m cash held in trust, assuming no redemptions by Virtuoso's public stockholders, and a fully committed $100m PIPE priced at $10.00 per share.
Cash proceeds from the transaction will fully fund Wejo's five-year plan and position the company to execute on all of its strategic objectives, including acceleration of OEM onboarding, continued rollout of new offerings and services for connected vehicle customers and further expansion into new geographies and in-demand marketplaces.
The company will be well capitalised with an estimated $300m cash at closing and $32m of debt. The board of directors of Virtuoso and the board of directors of Wejo have each unanimously approved the proposed transaction, which is expected to close during the second half of 2021, subject to Virtuoso shareholder approval and customary closing conditions.