Haulage firm hits acquisition trail again to extend coverage in Scotland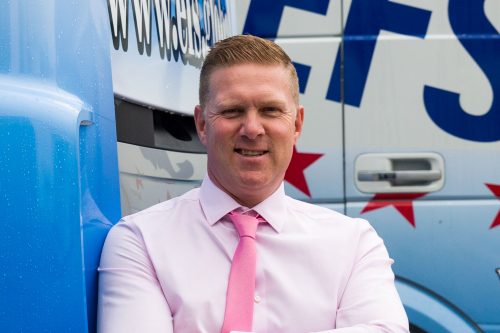 EFS Global, the Burnley-based haulage group, has acquired a Scottish business, for an undisclosed sum.
The firm has added Courier Connections (Scotland) to the group. This follows a previous acquisition, in April this year, when EFS took over Atherton-based Austin Wilkinson, again for an undisclosed sum.
EFS Global is one of the North West's largest freight forwarding and haulage groups. It now has 17 depots and offices across the country and operates its own UK and European road freight fleet, while also being able to facilitate a vast range of worldwide import and export services, including Customs Clearances.
Courier Connections operates three Scottish depots in Glasgow, Perth and Broxburn, near Edinburgh.
This deal is another significant step in showcasing EFS's ongoing growth strategy across the UK, it said.
Law firm, Davis Blank Furniss, acted for EFS on the latest acquisition. The corporate team, which was led by Sonio Singh, advised on all aspects of the transaction, including legal due diligence and transactional matters.
The team also included Lauren Sever, corporate, commercial and employment solicitor, and Andy McNish, who is a corporate and commercial partner.
Mark Jones, EFS Global managing director, said: "The acquisition of a Scotland-based entity is an exciting development for the business and will, I'm sure, be a springboard for future growth as we continue our expansion strategy across the UK."
Sonio Singh said: "Once again we were pleased to advise the EFS Global team secure a major strategic acquisition as it continues to bolster its reach."
The deal follows a number of other acquisitions made by EFS in recent years including Euro SDB, CS Brunt, Bradtrans International, Horizon Distribution, Euro-Tran Despatch, JRS Traction, PDQ Specialist Courier Services, FWD Freight Services, Caistor Distribution, AFI UK, and Austin Wilkinson & Sons.
Addleshaw Goddard advised the shareholders of Courier Connections (Scotland) on its disposal, with corporate partner, Murray Jack, and corporate finance associate, Gavin Smith, leading the sell-side legal advisory team.
Murray Jack said: "Since the start of the year, Addleshaw Goddard's corporate team has completed a number of M&A deals across the transport sector which continues to be a developing area. We expect the transport and logistics sector to continue to be an active source of M&A seals with activity in the sector driven, in part, by changes in consumer behaviour following the pandemic."
Robert Stewart, of Generis Corporate Finance, who advised the shareholders, said: "With more than 20 years of experience in the haulage industry, Courier Connections has built a trusted reputation across the sector and will help accelerate EFS Global's presence north of the border and beyond.
"We were delighted to work with Addleshaw Goddard on another successful transaction together and wish EFS and Courier Connections all the best for the next phase of growth."