£313m Local Growth Fund fully invested to deliver jobs and investment for economy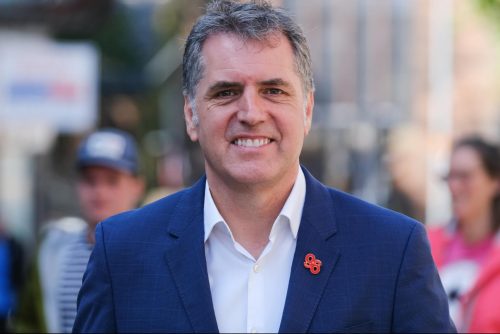 X

Register for free to receive latest news stories direct to your inbox
Register
The Liverpool City Region will benefit from more than 18,000 new jobs and £225m of additional investment as a result of £313m-worth of Local Growth Fund investments made by Metro Mayor Steve Rotheram and the region's combined authority.
A recent combined authority meeting heard how the fund was committed to nearly 200 projects before the March 2021 deadline – despite the pandemic.
Investments in Local Growth Fund Projects have already delivered 7,766 jobs and £170m in private sector investment, the combined authority said.
Projects backed include the redevelopment of Kirkby Town Centre, Liverpool's City Centre Connectivity scheme and the construction of a new train station at Maghull North – the first new station on the Merseyrail network in a generation.
Steve Rotheram, Metro Mayor of the Liverpool City Region, said: "I've always said that devolution was about doing things differently and taking control of our own destiny. By taking power, money and decision making out of Westminster and putting it in the hands of local people, we can build the fairer, greener future we want for our region.
"The difference we've made through the Local Growth Fund is testament to that.
"In just a few years we've invested more than £300m in every part of our region, creating nearly 8,000 jobs and helping more than 11,000 people gain new skills. By 2025 we will have created 18,000 jobs and generated an additional £225m worth of investment in our economy."
He added: "The result at last month's elections was a massive vote of confidence in the impact that devolution has had in our region in a short space of time.
"Local people can see the impact of what we're doing – and they want more. If the Government is serious about 'levelling up', they have to give more funding and power to areas like ours."
The Government awarded a total of £313m over three Growth Deals to the Liverpool City Region between 2015 and 2021 for capital projects that will benefit the local area and economy.
The funding is awarded to the Liverpool City Region Local Enterprise Partnership and then invested through the combined authority's Strategic Investment Fund.
Asif Hamid, chair of the Liverpool City Region Local Enterprise Partnership, said: "Developing the Growth Plan in 2014 was the first step in devolving resource and responsibility in return for local economic leadership – and I am pleased that the LEP was at the forefront of this opportunity, working with the private and public sector, to seek freedoms, flexibilities, and influence over resources from government.
"The projects we identified, such as investment in the Liverpool City Centre, building on our freight and logistics hub capabilities, our ambition to be energy self-sufficient, as well as priorities in skills, innovation and business formed the cornerstones of our Growth Plan – to ultimately create more business, more investment, more jobs and more prosperity.
"I am immensely proud that the vision and priorities we set out back in 2014 are now coming to fruition for the good of our community."
The combined authority has used the funding to pay for a diverse range of projects that have benefited the entire City Region.
Split between transport, skills, and business growth, the Local Growth Fund has supported nearly 200 projects across all six of Liverpool City Region's local authorities.