Property round-up: Regional Property Solutions; Baltic Creative; Department

Oxford Road, Altrincham is one of the town's popular retail enclaves and joining a number of high quality independent operators is 'Brows by Sarah', which has opened at No 9.
The permanent make-up salon and training centre has taken a five-year lease on this 1,000 sq ft self-contained property with parking space at a rental of £22,000 pa.
Sarah Fogg, proprietor, said: "This is an ideal place for a salon.
"There's a huge sense of community on the road with fantastic footfall.
"We've really found our home here after expanding from just a one room clinic to a two floor clinic with our brow bar on the ground floor. It's really home sweet home."
Daniel Lee, managing director, Regional Property Solutions, who recently sold 9 Oxford Road, was retained to let it by the new private company landlord. He said: "This property generated considerable interest when it was sold a few months ago during lockdown and attracted similar interest on the letting market, despite COVID uncertainties, which reflects the strength of the Altrincham market."
::
The Mind Map is the latest tenant to sign up to space with Baltic Creative Community Interest Company (CIC), bringing with it a range of benefits to existing occupiers as part of a collaborative deal at the Liverpool site.
As part of the letting arrangement, Baltic Creative staff and tenants will be able to access subsidised counselling, specialised events and mental health first aid training, thanks to the new partnership with the mental health organisation.
The Mind Map helps people navigate to better mental health through counselling, training, awareness raising and signposting. Despite the size of the organisation, it trains some of the biggest companies in the world in mental health first aid, including Netflix and eBay.
Founder, Phil Bridges, said: "The pandemic has put a huge strain on small businesses, so it's great to be partnering with Baltic Creative to offer counselling and training to its staff and tenants. In 2020's 'Money and Mental Health' report, 82% of respondents said their COVID induced financial situations had worsened their mental health problems, making access to support from organisations like The Mind Map, more important than ever."
Alison James, marketing and events officer at Baltic Creative CIC, said: "It's fantastic to be working with The Mind Map on this project. Following its work with the NHS, The Florrie and organisations such as Netflix and eBay, The Mind Map is a respected provider of workplace wellbeing services. Being based at Baltic Creative, it felt natural to engage them to help the mental wellbeing of our own staff."
::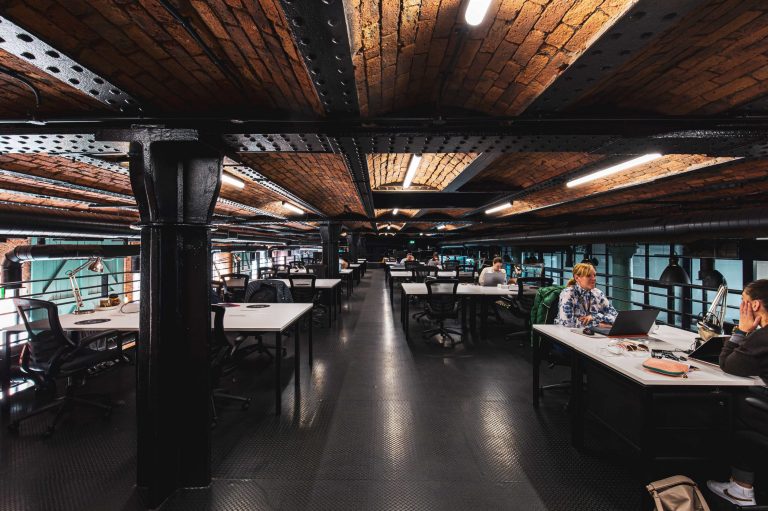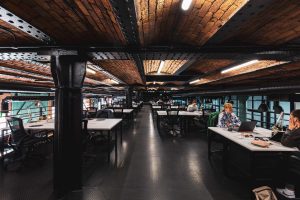 In the weeks since COVID restrictions were eased on May 17, a growing number of people have returned to Manchester city centre and their workplaces, at least in a hybrid capacity, showing positive signs of recovery and growing confidence for businesses of all sizes.
Public transport timetables have returned to almost capacity, with 85% of the UK's rail network now running, and rush hour traffic congestion at 65% – 10% up month on month, according to the Department for Transport.
Anthony Powell, managing director at Department Bonded Warehouse, the workspace for varying sized businesses within Enterprise City, said the site remained open to its members and those unable to work from home during the lockdown periods.
"Over recent weeks and months we've welcomed even more of our members back to Department, as restrictions ease and the workforce require an alternative to working from their kitchen table.
"We are now in a position where office space occupancy here is at 91% compared to a market report trend of 70% within flexible workspace operators. We believe our progressive approach to the workplace, which includes beneficial wellness and social amenities, enables a positive association around returning to the office, where a work life balance is attainable outside the remit of working from home. We're optimistic this will continue to be a contributing factor to positive occupancy levels."
He added: "Since the start of 2021, despite the pandemic, Department Bonded Warehouse has welcomed 43 new businesses to its community. This is a promising indicator that the flexible workspace market in Manchester is making a strong recovery after a turbulent year. We have also had six of our Exchange Programme graduates move into larger spaces within Department Bonded Warehouse in recent months, following the successful completion of the scheme."