North West briefs: Home by Simon Rogan; Nexer Digital; Collinson Construction; Widd Signs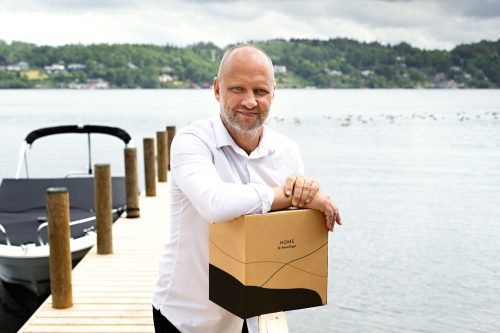 Two-Michelin starred chef Simon Rogan has relaunched his home delivery service following an exclusive collaboration with Sykes Cottages owned Lake District accommodation providers.
Guests of Lakelovers, Heart of the Lakes and Lakes Cottage Holidays, which are part of the Sykes Holiday Cottages family, have been the chef's 'at home' meals.
Revamped as Home by Simon Rogan, the meals will be available for the wider public to order later in the summer.
When the service was initially launched as Simon Rogan at Home in 2020, it delivered to areas in and around Cartmel. Due to popular demand the team gradually began to deliver further afield and by the end of 2020 they were delivering to customers' homes right across the UK.
Lakelovers, Heart of the Lakes and Lakes Cottage Holidays quickly realised the potential of having a high-quality food offering delivered directly to holiday makers visiting the Lakes District in 2021, and decided to partner with Simon Rogan.
The collaboration provides Sykes' guests staying in the Lakes with an exclusive opportunity to enjoy a 'restaurant at home' dining experience delivered directly to their holiday cottage doors.
As part of the Home by Simon Rogan rebrand, Simon has not only worked to imrpove the quality of each dish but also its green credentials, ensuring the packaging is even more environmentally friendly than before.
Sam Ward, managing director of Simon Rogan's restaurants, said: "We are really proud of how our at home offering has evolved, how it has become a permanent fixture as part of the business and that we now have the opportunity to work alongside a holiday company as reputable as this one.
"Our collaboration with Lakelovers, Heart of the Lakes and Lakes Cottage Holidays is the next logical step in providing those staycationing in the Lakes with an opportunity to enjoy the best 'at home' dining experience in the UK. Our unique collection of seasonal three-course menus are perfect for those wishing to treat themselves to a memorable experience with minimal effort during their getaway to the area.''
---
Following a competitive procurement process, design agency, Nexer Digital, has won a year-long contract with UK Research and Innovation (UKRI) to provide user research, interaction and service design expertise in the development of its new digital funding service.
Nexer Digital's team is collaborating with UKRI's in-house team, and other suppliers, to simplify and harmonise the funding process for research and innovation in the UK.
These improvements will allow applicants to spend more time conducting research and innovation to benefit our communities.
Shaun Gomm, commercial director at Nexer Digital, said: "We are very pleased to be working with UKRI as they work to make the process of applying for funding simpler and more accessible.
"Our work will support this ambition and allow those seeking funding to spend more time on their important work rather than time consuming administration."
It is excellent to be working with UKRI on this project, to be playing a small part in helping innovation to thrive in this country."
Anne Sofield, Simpler and Better Funding Programme Director at UK Research and Innovation said: "The development of our new UKRI funding service will streamline our users' journey through the application process.
"Nexer Digital's experience will enable us to tackle the current challenges faced by applicants and their organisations. We will be working collaboratively to ensure that the platform is future-proof, secure and represents good value for money."
---
Lancashire-based construction company Collinson Construction has launched three distinct divisions to help its customers understand its full range of capabilities.
The firm, based at Catterall near Preston, has unveiled individual identities for the divisions which cover traditional, modular, and tensile building techniques.
Collinson Construction was founded in 2004 and initially focused on tensile fabric-covered buildings like sports halls and warehouses.
It has since developed a specialism in modular construction and manufactures its own modular units at its state-of-the-art production facility in Lancashire. It has also moved into traditional main contracting for a wide range of building projects across the North West.
Rob Duxbury, managing director of Collinson Construction, said: "We want our customers and the wider property community to understand all the different ways we can help them.
"Our sector focus is still on education, sports and leisure, industrial and commercial, but for some time we've been utilising different techniques to deliver buildings in these sectors.
"Giving each of these building techniques its own Collinson identity will help show our customers exactly what we can provide.
"We're also getting involved in more projects that require a mix of these three building techniques and we can work with our clients to offer a solution that helps them achieve their goals."
Collinson is currently working on the construction of a new £3.8m training centre for Ealing Trailfinders Rugby and Cricket Clubs which utilises modular, tensile and traditional elements.
It is also close to completing a full-size indoor training facility for Crystal Palace Football Club's Academy in South London.
---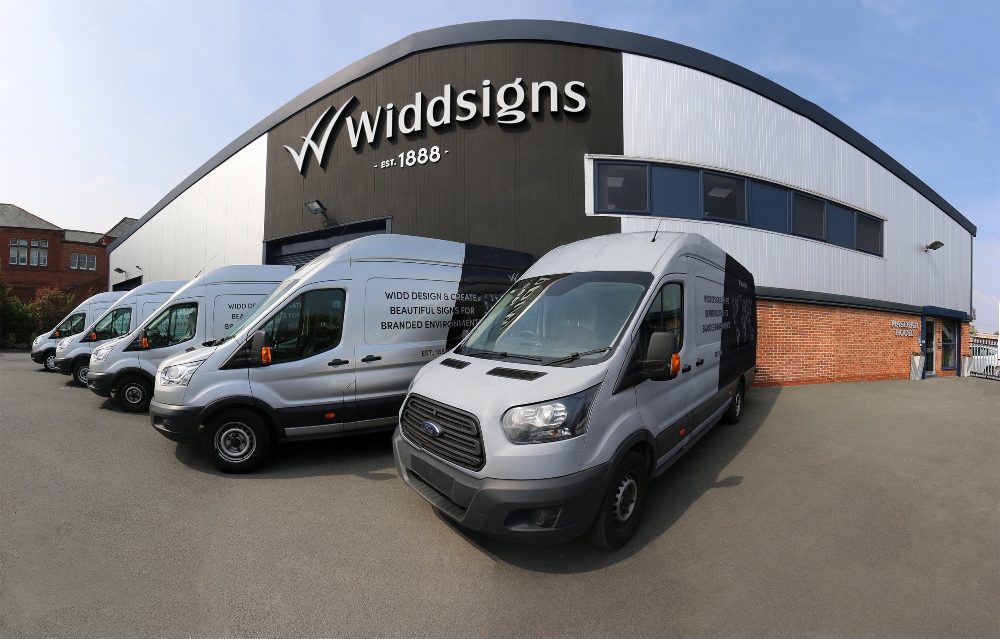 St Helens-based Widd Signs has won five-figure contracts to support on two flagship developments.
The digital and traditional signage specialist has been appointed to work on both The Plaza building in Liverpool and an exclusive, luxury fitness and training facility in The Cayman Islands called The Rec Room.
Widd Signs has been appointed by leading construction and fit-out specialists CubicWorks to deliver a range of bespoke interior and exterior art-deco-themed signage at The Plaza which is currently being transformed by Bruntwood into one of the most innovative work and leisure spaces in the North West.
Designed by Manchester-based creative agency, Modern Designers, the art-deco signage scheme will comprise of bespoke curved wayfinding items, illuminated lozenge shape lighting features, as well as an array of window treatments and large environmental supergraphics. The project is due for completion later this summer.
A second five-figure contract win will see Widd Signs produce nearly 50 unique signs for The Rec Room development in the Cayman Islands which, once complete, will be one of the most exclusive fitness and training facilities anywhere in the world.
Jac Lloyd-Jones, business development manager at Widd Signs, said: "2021 has seen Widd Signs delivering sizeable projects across the retail, construction and leisure sectors not just in the UK, but all over the world, and we're delighted to build on this positive momentum with these latest contract wins."