Online fashion retailer accelerating towards profitability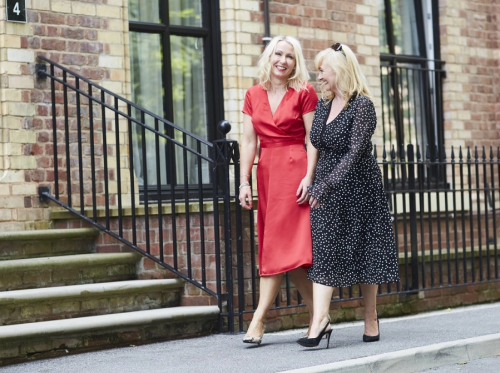 X

Register for free to receive latest news stories direct to your inbox
Register
Sosandar, the Cheshire-based online fashion brand, reported a year of strong trading today.
It said losses have been significantly reduced, while turnover improved by 35%. Sales in the first quarter of the new financial year are 256% ahead of the same period last year.
Revenues in the year to March 31, 2021, rose from £9.027m in 2020 to £12.163m, while pre-tax losses fell from £7.814m to £3.098m.
Year-end cash stood at £3.93m, against £5.33m the previous year, with a low cash burn since July 2020, when reserves were £4.40m.
During the year Sosandar, which was founded by fashion journalists and co-CEOs Ali Hall and Julie Lavington, said it achieved diversification and continued expansion of its product range, offering customers a broader choice of product for all occasions. This included a 60% increase in new styles as well as the launch of new categories of loungewear, active and leisure wear, becoming a key part of the product range.
There was a successful expansion of casual and smart-casual clothing ranges with denim, knitwear and outerwear performing particularly well, and the successful launch with John Lewis, Next and Marks & Spencer.
The business also saw a 40% increase in repeat orders to 189,703, while average order frequency improved by 23% to 2.08.
Average order value (AOV) was £82.70, compared with £97.14 in 2020, due to the changes in the product mix with higher sales of lower value items such as loungewear, knitwear and activewear.
The first quarter of the new fiscal year has set records for revenue, with each month improving sequentially, totalling 256%, and worth £5.7m.
Quarter one increased 45% against the fourth quarter, driven by very strong sales of spring summer product from early in the season.
Sosandar also achieved a successful fundraise of £5.43m, after expenses, in May, which was substantially oversubscribed and with support shown from both institutions and retail investors:
The proceeds provide the balance sheet flexibility to capitalise on opportunities available, specifically the significant potential to accelerate growth with third party retailers.
Cash reserves were £9.10m, as at June 30, 2021.
May also saw the appointment of Steve Dilks as chief financial officer.
Ali Hall and Julie Lavington said: "We are delighted to report a year of very strong growth and performance alongside considerable operational progress.
"We have continued to expand and further diversify our product range, using targeted spending to maximise ROI (return on investment) and demonstrated strong cash retention, resulting in a significant growth in revenue and reduction in EBITDA losses.
"The performance of our team over the last year has been truly exceptional and we are incredibly proud of what they have achieved."
They added: "Whilst there is wider uncertainty around the ongoing effects of the pandemic, we are incredibly optimistic about what the future holds for Sosandar. Following the fundraise in May, we now have the financial flexibility to allow us to accelerate growth with third parties.
"Alongside this, we delivered a record first quarter of trading in Q1 FY22 with strong sales in colourful dresses, tops and denim as our customers prepare for the summer months.
"With a clear growth plan and numerous opportunities ahead of us, we are now well placed to accelerate towards profitability."