EdTech business set to scale following £500k equity investment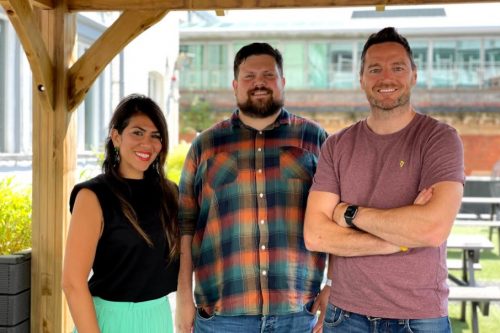 X

Register for free to receive latest news stories direct to your inbox
Register
Liverpool-based high-growth digital recruitment platform, Supplywell, has secured a £350,000 equity injection from MSIF's Merseyside Loan and Equity Fund to support its continuing growth ambitions, as part of a round worth up to £500,000.
Founded in 2018 by ex-teacher Michael Heverin, digital marketing expert Dan Price, and recruitment specialist Raina Heverin, the company has successfully progressed out of prototype stage and is now gearing for national expansion – ready to support schools and teachers across the UK.
SupplyWell serves as a digital marketplace platform to bring together supply teachers and schools looking to fulfil temporary teaching roles, all within an automated data platform using algorithmic data engines. SupplyWell also helps to reduce absence and improves retention through staff wellbeing modules.
It can now look to expand its offering by broadening its workforce and continuing to roll-out its AI-driven deep job platform across the UK and to international territories.
The investment was led by David Walters at Alliance Fund Managers (AFM), MSIF's fund manager subsidiary. Legal support was provided to AFM by Daniel Hayhurst from Brabners.
Michael Heverin, SupplyWell CEO, said: "Our innovations and technology are what allow us to support our teachers and schools. They facilitate and allow us to create an ethical alternative to traditional agencies. SupplyWell is creating something special, and we are serious about the problems that we are solving in education.
"We wanted to make sure that we partnered with investors who shared not only ou mbitions, but also our passion to create meaningful change in a sector that is often overlooked. David Walters, Marc d'Abbadie and the team at MSIF have shown they are committed to accelerating SupplyWell's growth, ensuring more local jobs as well as supporting opportunities for teachers, schools and students in the Liverpool City Region and beyond."
He added: "SupplyWell have been supported by the invaluable advice of Dave Furlong of Eupraxis Consulting, and had financial forecasts supplied by Rajesh Sharma from Tilston Ventures. SupplyWell were grateful to receive their support during the raise."
David Walters, AFM Digital investment manager, said: "We are excited to be supporting the SupplyWell team on the next stage of their EdTech growth journey from seed to scaleup.
"Teachers, schools and students will benefit hugely from the SupplyWell deep job platforms which automate the process for putting the right supply teacher in touch with the right school at the right time. We could see clearly though our due diligence the major operational teacher absenteeism issues that exist every school day and how the SupplyWell platform can make a difference to the quality of supply teaching for all."
Marc d'Abbadie, AFM head of equity, said: "Our investment into SupplyWell further demonstrates our support of Liverpool City Region's exciting early stage tech community.
"The management team have done a remarkable job in a short period of time to build out their Software-as-a-Service platform and grow their teacher and school user base across the Liverpool City Region. The opportunity to expand is significant and we look forward to supporting the team on the journey ahead."