Council seeks development management partner for ambitious town centre project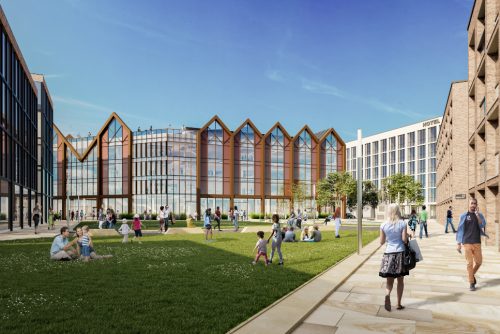 Knowsley Council is seeking a development management partner to help deliver the transformation of Huyton town centre.
The council's ambitious plans for the town centre, known locally as 'the Village', includes a new mixed use commercial development and a network of high quality public spaces and public realm.
The proposed mixed use commercial development will include new homes, a hotel, office space and a new civic campus that will incorporate new council headquarters.
The commercial development will be located on the council's current seven-acre site in Huyton town centre and set around an attractive new 'Village Green'.
Further proposals for the village centre include the creation of a leisure-led mixed use development on Derby Road – Huyton's signature high street – and creating a new station gateway to improve the sense of arrival into Huyton.
The council is seeking to appoint a development management partner to help develop detailed proposals for the new mixed use commercial district and civic campus. Applications should be received by Monday, September 6, 2021.
The council has submitted a £20m bid to the Government's £4.8bn Levelling Up Fund to help support its plans.