Esken raises £55m and seals new £20m facility to build back from pandemic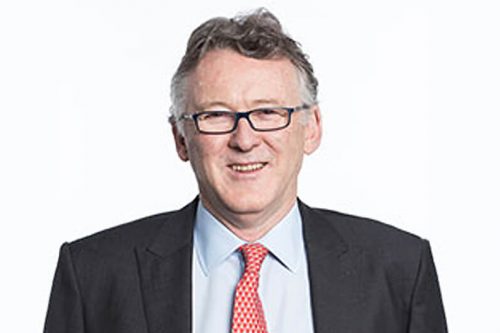 X

Register for free to receive latest news stories direct to your inbox
Register
Esken, formerly known as Stobart Group, has raised £55m through a firm placing and placing and open offer of new ordinary shares, priced at 14p per share.
The Carlisle-based group also revealed it has agreed a new £20m revolving credit facility with Lloyds Bank plc and AIB Group (UK).
It explained that a combination of factors has led to the need to accelerate a refinancing and build additional liquidity to fund its short term requirements and enable it to build a strong foundation to return the business to growth and deliver long term aims.
This is despite a £125m deal with Carlyle Global earlier this month in return for a 30% stake in the group's London Southend Airport business.
It said the impact of the COVID-19 pandemic has been significant on people, society and the economy and the actions taken to respond to these challenges and to ensure sufficient resources to manage through the crisis has allowed Esken to maintain the operational capability of its core operations, but it added: "However, the ramifications of the pandemic are likely to continue for some period of time."
Following the liquidation of Stobart Air Unlimited Company on June 12, 2021, the group now owns and operates two core businesses: Energy and Aviation. The board believes these operations have the potential to generate significant value for shareholders in a post-COVID environment, however the recovery will need time and, therefore, require medium term funding to underpin the business plans through this period while there remains market uncertainty.
Esken said a refinancing allows it to look ahead with confidence as it navigates the recovery into a post COVID-19 world.
The latest measures will enable Esken to repay the outstanding amounts payable under its existing banking facilities, which are expected to total £113m by August 31, 2021 allow it to meet certain of its residual legacy obligations in respect of Stobart Air, and its liquidation, and Propius Limited, and, alongside the new facility, underpin the business plan for both the Energy and Aviation businesses.
Executive chairman, David Shearer, said: "We are delighted to have received support from both our existing shareholders and new investors for this equity raise.
"Over the last year, despite the significant impact of the pandemic, we have refocused the group on its core businesses of Stobart Energy and London Southend Airport.
"The combination of this equity raise and the strategic funding partnership with Carlyle Group gives us a strong platform to rebuild value for shareholders as we recover into a post COVID-19 world. I would like to thank our shareholders for their continuing support, and to welcome our new shareholders."