THG swoops in £275m deal for online retailer Cult Beauty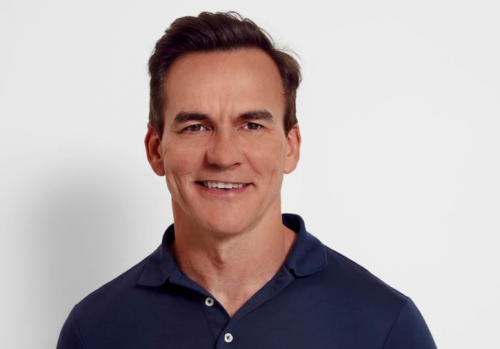 X

Register for free to receive latest news stories direct to your inbox
Register
Online retail giant THG has announced the £275m acquisition of UK online prestige beauty retailer Cult Beauty.
Cult, which includes the Lookfantastic brand, was founded in 2007 by Alexia Inge and Jessica Deluca, and sells around 300 independent brands such as Charlotte Tilbury, Living Proof and Molton Brown.
Manchester-based THG said Cult's portfolio of emerging and independent third party brands is a compelling addition for THG Beauty, the globally pre-eminent digital-first prestige brand owner, brand builder, manufacturer and retailer.
Around two thirds of Cult's brands are not currently listed on existing THG Beauty sites, representing an opportunity to broaden consumer choice globally. Due to its distinguished brand portfolio, Cult Beauty will retain a very clear identity within THG Beauty.
Currently, less than 50% of Cult Beauty's sales are international, representing a compelling opportunity to accelerate overseas growth through the THG Ingenuity platform's well-proven internationalisation capabilities.
The group also said that THG Beauty's position as the industry's digital strategic partner globally provides a substantial opportunity to offer an enhanced service to Cult Beauty's brands across its beauty subscription box business and digital marketing services, new product innovation and manufacturing know how, in addition to THG Ingenuity powering the D2C digital transformation goals of brand partners.
THG is acquiring Cult Beauty from private shareholders, including majority investor Mark Quinn-Newall – co-founder of Net-a-Porter – and co-CEO Alexia Inge, for £275m on a cash and debt-free basis.
Cult Beauty is expected to contribute sales of circa £60m and adjusted EBITDA of around £3m for the remainder of the 2021 financial year.
Through delivery of planned synergies, including re-platforming onto the THG Ingenuity platform, management anticipate adjusted EBITDA margins to increase and move in line with group adjusted EBITDA margins within 18 to 24 months, and contribute sales of circa £140m and adjusted EBITDA of approximately £10m in fiscal year 2022.
THG said the group has continued to trade strongly and on a constant currency basis is ahead of prior management expectations, inclusive of the acquisitions of Bentley Laboratories LLC and Cult Beauty.
It is today announcing both a tighter and increased range of +38% to +41% revenue growth for 2021 on a constant currency basis, upgraded from the first quarter of 2021 guidance of +30% to +35%.
Taking into account foreign exchange movements since prior guidance, the group expects to deliver reported revenue growth of +35% to +38% for fiscal year 2021.
It said it remains confident in the group's underlying markets and the continuation of its customer behaviour metrics.
Executive chairman and chief executive off THG, Matthew Moulding, said: "Cult Beauty is frequently the partner of choice for emerging indie brands due to its personalised, content-led approach and enthusiastic consumer base who are continually seeking new, innovative solutions to complement their beauty routines.
"Cult Beauty's first-to-market reputation makes the brand an exciting fit for our THG Beauty division.
"When retailing brands to consumers THG Beauty will run with two unique fascias within our main continents: THG will principally service customers within North America via our Dermstore and Lookfantastic brands, while in the UK, Europe, Asia and the Rest of the World the key brands will be Lookfantastic and Cult Beauty."
He added: "We anticipate fully migrating Cult Beauty onto the THG Ingenuity platform by the end of the year – within the first six months of acquisition – giving the brand access to the global digital features to underpin significant future growth.
"Further to the announcement made on 2nd February 2021, we are also pleased to confirm the Dermstore integration strategy remains on plan with the migration to Ingenuity already completed ahead of schedule."