Law firm delivers 11th consecutive year of growth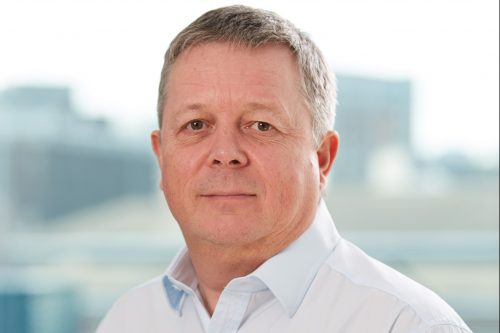 North West law firm Irwin Mitchell has announced an 11th consecutive year of growth for the 2020-21 financial year with the firm successfully navigating 12 months dominated by the COVID-19 pandemic.
Turnover rose to £275.8m, up two per cent from £269.3m the previous year, with profit before tax also up, to £34.8m, a 47% improvement on last year's £23.7m figure, reflecting cost saving measures to mitigate the impact of COVID-19 as well as the higher revenue. Reported profit before tax is after all partner remuneration.
The firm's cash generation was also strong and debt collection has also improved over the time period.
Throughout the year Irwin Mitchell paid back its furlough funds to the Government as a result of the good performance for Irwin Mitchell LLP and Coris, paid a one-off thank you bonus of three per cent to all colleagues on top of the firm's performance-related bonus scheme, moved up five places to 15th in the independent Great Place to Work survey in the UK across all sectors, and was named number one for overall client service across the top 25 law firms by Legal 500.
It also introduced its Flexible by Choice ways of working allowing colleagues to work when and where they want, subject to client and role commitments, and recently reorganised into two main teams of client services and commercial growth.
Chief executive, Andrew Tucker, said: "This was a year of strong financial and operational delivery for Irwin Mitchell.
"Our performance was a testament to the resilience of our cash generative business model, the benefit of our prudent financial management approach which helped to mitigate the impact of COVID-19 and the brilliant response of our colleagues in delivering outstanding client services."
He added: "I would like to extend my personal thanks to all our colleagues for their passion, dedication and hard work over the past year in continuing to deliver exceptional client experiences as evidenced through the numerous awards we have achieved this year. I would also like thank all our clients for their support and for giving us the opportunity to work with them."
He said: "With early indications that the UK is now showing signs of recovery from the pandemic, we look forward to a bright year and future ahead as we maintain our pursuit of delivering sustainable value for all our stakeholders."
Across the legal services teams the complex personal injury team delivered strong year-on-year revenue growth while the teams servicing business and private wealth clients continued to perform well in financial year 2021.
Outside of legal services, Irwin Mitchell grew its assets under management by 20% to £946.5m, reflecting new business growth and good client retention for its wealth management and financial planning team.
Group company Ascent also saw revenue increase during the year and successfully completed the acquisition of Excel Collection and Enquiry Services, adding further market share to its already strong client base in field-based debt recovery services.
Irwin Mitchell has recently appointed two new employment law partners, Danielle Parsons and Deborah Casale, from Slater and Gordon as well as tax, trusts and estates specialist Thomas Wainman from Wrigleys. The wealth management team has also added financial planning industry expert David Austin as a non-exec director to its board.