Digital business to create more than 60 jobs with second Manchester operation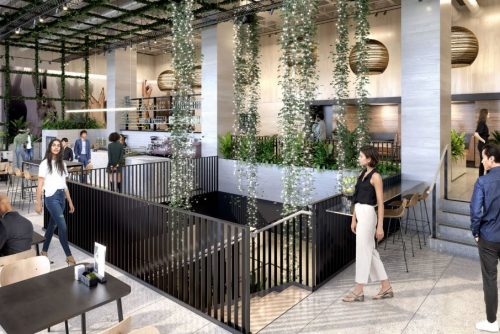 AND Digital has today (August 19) announced the launch of its latest office, or 'club', in Manchester, creating more than 60 jobs.
Club Jemison – which takes its name from American astronaut Mae Jemison, the first woman of colour to travel in space – will be situated in Marble Street, will double the tech company's presence in the city and create more than 60 new digital jobs in the next year, according to its newly-appointed exec Rick Boyce.
This latest club will build on the success of the company's first Manchester-based club, Club Kilburn, in St Peter's Square, which launched earlier this year and now counts Co-op, the Very Group and The Prince's Trust among its key clients. The move will see AND consolidating its longer term plans to build a Northern hub, one which has already seen significant expansion in Yorkshire and Scotland to date.
Paramjit Uppal, CEO and founder of AND Digital, said: "Manchester is the fastest growing tech hub in Europe currently, with around £527m of funding being funneled into companies based in the city. Not only does this present AND with an enormous growth opportunity, it also means that we can make a much bigger impact in helping clients accelerate their digital delivery while closing digital skills gaps in the region.
"We believe it takes more than tech or data alone to win. Technology and digital services don't build themselves, it takes the right people, set up in the right environment, to deliver, manage and continuously improve it."
He added: "In Rick we have a Club executive who has a proven track record of success, and brings with him the knowledge and know how to motivate our people and clients to achieve great things with tech and data."
Rick Boyce, brings more than 12 years of experience having previously worked for tech companies including Infinity Works, where he was technical director for its Manchester-based operations. His new role will see him grow and shape the AND club by recruiting and growing local talent, expanding the club's portfolio of clients, and working with his team to create positive change among existing clients and the local community.
He said: "Manchester is synonymous with innovation, technology, and is even considered the birthplace of the first modern computer.
"Not only is it currently home to six of the UK's 14 tech unicorns, it also offers a rich and diverse pool of tech talent given the close proximity of some of the UK's leading universities. As a result, it's only natural that AND Digital would want to expand its presence in this thriving tech destination."
He added: "What appealed to me about this role was AND's unique approach of putting people at the heart of everything it does. Operating using the 'club model' means we can keep the close relationships and individuality of a small company and the scale of impact of a large company in the work we do with clients, while growing rapidly and at scale – a winning formula that's proven successful for AND, as demonstrated by its explosive growth to date.
"Given our ambitious plans to create a Northern hub, we're continually looking for the ambitious and curious people to support us in our mission to help clients deliver tech that makes life better for 200 million people, every day. In Club Jemison alone we will create over 60 new jobs for the city in the next year."
AND Digital currently works with clients across a range of sectors, including financial services, media, telecommunications, retail, hospitality and the public sector. As one of Europe's fastest growing companies, it now has a total of 13 clubs in the UK, along with an newly established international club in Amsterdam which opened in March 2021.