DBAY Advisors ends talks over Anexo takeover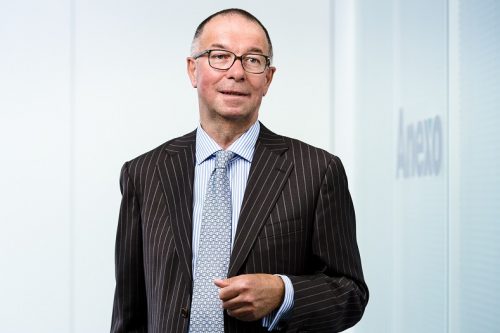 Asset management firm DBAY Advisors has pulled out of a potential takeover of Anexo Group, the Liverpool-based specialist integrated credit hire and legal services provider, with offices in Bolton and Leeds.
In June DBAY, which holds a stake worth almost 49% in Anexo, made an approach regarding a possible cash offer for the remaining shares.
However, this afternoon (August 18) DBAY announced to the stock exchange that it does not intend to make an offer for Anexo.
In response, Anexo said it had granted DBAY due diligence access on June 23, with a view to making a possible offer for the company.
Since that time, said Anexo, discussions with DBAY have not led to an offer which, in the view of the board, reflected the value of the company, and which the board would have felt able to recommend to shareholders.
It said the board has confirmed that the company is no longer in an offer period.
Anexo has also taken the opportunity to issue a trading update which revealed the position of the business is slightly ahead of management expectations.
Monthly cash collections at the group's legal services division, Bond Turner, have continued to exceed those seen in the similar period last year. The group expects this trend to continue as the process of re-opening courts gathers pace.
Anexo said it continues to recruit high quality legal staff to drive increased case settlements and cash collection.
EDGE, the group's credit hire division, has continued to see a rise in average vehicle hire numbers following the lifting of the national lockdown.
In a pattern similar to the end of the first lockdown in mid-2020, the number of vehicles on the road has increased sharply, and vehicle numbers have once again reached record levels, with a corresponding increase in further opportunities for the group.
Alan Sellers, executive chairman, said: "The group's activities continue to accelerate as UK lockdown measures ease, especially with the imminent release of pent-up case settlements as the UK courts system begins to open. Cash collections remain consistently high and, with road users increasing, the number of vehicles on the road is reaching record levels."
He added: "The group's relationship with DBAY has been amicable throughout our lengthy discussions and DBAY remains a supportive shareholder.
"Saki Riffner remains a non-executive director of the group, and along with the rest of the board I look forward to working with DBAY to continue to deliver value and growth for all our shareholders."
Anexo will announce its interim results for the six months ended June 30, 2021, on September 13.