Tech firm prepares for bidding war following US approach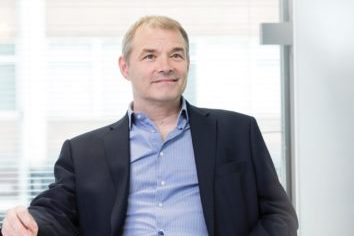 Warrington-based robotics and automation company Blue Prism is braced for a bidding war after it announced it was in talks with potential US buyers.
The AIM-listed firm develops Robotic Process Automation (RPA) software, which helps large companies automate complex administrative tasks.
Yesterday (September 2) it confirmed that it was in discussions with TPG Capital and Vista Equity Partners regarding possible offers for the company, adding that "there can be no certainty that any offer will be made, nor as to the terms of which any offer would be made".
As speculation mounted, the company's stock surged as much as 39% on Wednesday, but it still remains down by around 30% for the year.
However, one shareholder is urging Blue Prism not to sell.
Coast Capital, which holds a three per cent stake in the company, has written to Blue Prism's board, raising concerns about the valuation of the business.
Media outlet CNBC says it has seen the letter which states that Blue Prism is currently valued at around three times forward revenues, which it is claimed is an 80-90% discount to the company's peers.
Coast Capital chief executive, James Rasteh, acknowledged that Blue Prism faces a number of issues, including product gaps in its portfolio, its position on London's junior stock exchange and its geographical distance from many key clients, but said these can be overcome.
He said Coast has been working with sector experts on an operational improvement plan to boost revenue growth and increase Blue Prism's stock value, and that Coast wanted to work with management to implement the required operational changes.
And he hailed Blue Prism chief executive, Jason Kingdon, "a visionary in the high tech industry in the UK", adding that Kingdon needs more time to institute the changes needed to transform the business.
In June this year, Blue Prism, which is valued at around £1.6bn, revealed it had seen a 24% jump in half year revenues.
Group revenues for the six months to the end of April climbed from £66.6m to £80.4m, and the group reported bookings of £98m, growing 35% compared with the same period in the prior year.
Jason Kingdon said: "Whilst remaining disciplined on spending and re-confirming our aim to be cash break-even by the end of the full financial period, we have significantly invested in R&D, enabling a record number of product releases to enhance scale and usability of the core product."