JD Sports first-half profit surges following post-lockdown demand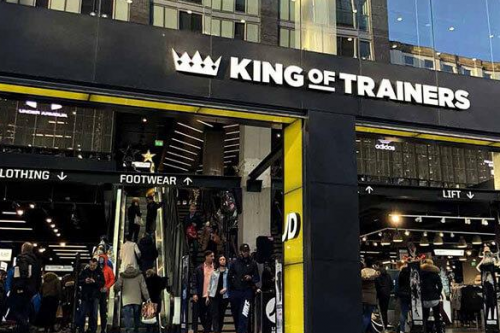 Demand for trainers and sportwear as lockdown eased has seen JD Sports revenues surge with the retailer reporting a record first half.
The retail giant said pre-tax profit rose from £41.5m to £364.6m for the six months ending July 31, 2021 on revenues of £3.8bn, up from £2.5bn for the same period last year.
Profits were boosted by its US business which includes a total contribution of £72.9m from the recently acquired Shoe Palace and DTLR businesses which have "successfully capitalised on the favourable trading conditions" provided by a second round of fiscal stimulus from the US Federal Government.
JD's core UK and Ireland business saw strong retention of digital sales in the first quarter whilst the stores were temporarily closed, combined with strong pent-up demand after reopening, it said.
The group's international expansion is also progressing well with the opening of 21 new stores across Western Europe, six new JD stores in the Asia Pacific region with four new stores in Australia and two stores in Thailand. It now has 66 stores trading as JD in the US.
The retailer declared there will be no interim dividend, "with a potentially larger full year dividend" subject to the performance of the group over the full year, taking into account the consequences of any potential further restrictions on trading.
It has forecast a headline profit before tax for the full year of at least £750m.
Peter Cowgill, Executive Chairman, said: "Ultimately, the Group is at the pinnacle of the global sports fashion industry with consumers instinctively knowing that our retail propositions focus on their fashion desires and aspirations in both footwear and apparel, with an agile multichannel ecosystem delivering the highest standards of retail execution and consumer experience.
"This is respected by the international brands who regularly call JD out as a premier global strategic partner.
"We remain absolutely confident that our inherent strengths in retail dynamics and operations provide us with a robust platform to make further progress."