Drinks group expands facilities to produce one million bottles a year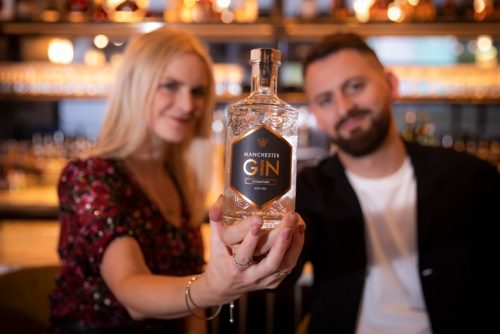 Creator of the multi-award winning Manchester Gin, The Spirit of Manchester Distillery, is opening a new 5,000 sq ft facility 'The Vault' in response to increased demand and to allow for future growth.
While the Spirit of Manchester Distillery will continue to call its Grade-II-listed HQ, in Manchester city centre home, the second site, just outside the city centre, will enable increased production as the distillery expands its portfolio of award winning spirits.
Anticipating growth of more than 30% on pre-pandemic levels into 2022, thanks to booming customer demand and now increased production capability, the Vault will provide the distiller with space for bottling, labelling and shipping and enable growth to more than one million bottles a year.
All spirits will continue to be distilled at the Watson Street Spirit of Manchester Distillery, also home to premium cocktail bar, Three Little Words and the TripAdvisor 'Traveller's Choice Awards' winning distillery experiences which includes tours, spirits tastings and gin making classes in the 'Gin School'.
Seb Heeley, master distiller at The Spirit of Manchester Distillery and co-founder of Manchester Gin, said: "Having come through a tough period for the industry we're delighted to be looking to the future and investing in our growth.
"By expanding our production facilities, we're also able to plan exciting enhancements to our distillery tour and gin tasting offering and look forward to sharing the magic that is The Spirit of Manchester."
"What's more, we're pleased that the new storage facility will also create two new roles on our production and warehouse team, taking us to a team of 37 at The Spirit of Manchester Distillery.
"Our teams are able to develop skills across all distillery and bar functions, from consumer experiences, manufacturing and warehouse operations to sales and marketing."