Harry Redknapp named ambassador by health tech firm behind Covid passport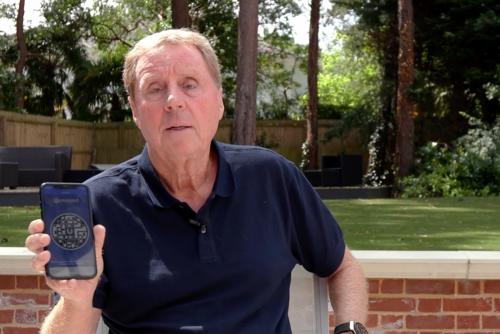 Manchester's VST Enterprises  has announced sporting legend Harry Redknapp as the latest high-profile name to join the health technology firm as its global ambassador.
Harry has joined forces with Sir Kenny Dalglish MBE and former sports minister Richard Caborn to pioneer a UK wide campaign to make entertainment venues safe via the company's "digital health passport."
The company, which was founded by tech entrepreneur Louis-James Davis, has developed a secure digital health passport which is said to work alongside all Covid-19 testing kits and also has its own contact tracing technology which is specifically designed for sports and football stadiums, music and theatre venues.
The V-Health PassportTM is delivered by the VPassport smartphone app and is also integrated into NHS GP records via the MyGP app.
Harry Redknapp said: "I felt this was a great idea and something I wanted to get involved in…anything that can help people feel safe when they go out to venues, bars, restaurants is great.
"This is going to help people and we want to see people get back to normality safely and I feel this is a great way of helping to do that.
"The pass is a double-edged sword, you can use it not just to prove that you had a test or vaccine, but the same pass is your ticket for entry too, you have it all on the one app it's just fantastic.
"Because you can use VCode at a distance you can just hold it up you're safe. I'm looking forward to using it and hopefully everybody else get to use it too."
CEO Louis-James Davis said: "It's great to have Harry join the company as ambassador. He has had an amazing career so far and it's still evolving. I'm sure together we can drive further success and awareness for V-Health Passport and the VCode technology."