Tech firm agrees £1.1bn takeover deal by Texas PE group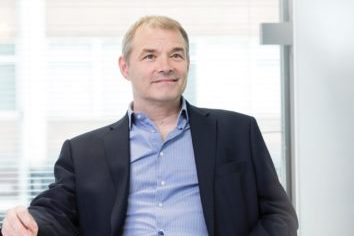 Blue Prism, the Warrington-based robotics and automation company, has agreed a £1.1bn takeover by private equity group Vista Equity Partners.
The AIM-listed firm, which develops Robotic Process Automation (RPA) software to help large companies automate complex administrative tasks, announced on September 2, that it was in talks with potential US buyers.
Texas-based Vista will integrate Blue Prism with Silicon Valley venture Tibco, which it took private in 2014, for $4.3bn.
However, it is understood that this could result in redundancies.
Vista is looking at the potential sale of all or a portion of its equity interest in the enlarged Tibco which it said could lead to "potentially material headcount reductions" of eight-10 per cent of the merged companies' workforce, of approximately 4,750 staff.
Blue Prism employs around 1,000 staff worldwide.
The deal is a 35% premium to the closing price before Blue Prism first disclosed details of a potential sale, although less than half its all-time high of almost £2bn three years ago. Blue Prism said the acquisition offered "certain value" to shareholders at a time of "strategic and operational headwinds" and "execution risks".
Blue Prism chair and chief executive, Jason Kingdon, said: "Vista and Tibco recognise the strength of what we have built and the exceptional products and services we provide our customers."
In April this year Blue Prism raised £100m to fund its ongoing growth as the impact of coronavirus pushed back its expectations on when it will achieve break-even.
Its founder and long standing chief executive, Alastair Bathgate, stepped down a week after and left the company's board. He said he would remain a "fervent supporter and major shareholder" of Blue Prism, investing £200,000 in the fundraising, which gave him a 5.4% stake.