Science in Sport scores partnership deal with NBA champs, Milwaukee Bucks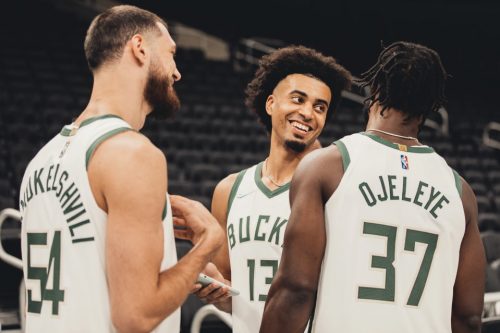 Science in Sport, the performance nutrition company serving elite athletes, sports enthusiasts and the active lifestyle community, has signed a major new partnership agreement, with the Milwaukee Bucks, the 2021 National Basketball Association champions.
This is the first agreement with an NBA team for the company, which has a manufacturing site in Nelson, East Lancashire.
Under the terms of the partnership, Science in Sport will support the Bucks' science team, through its Performance Solutions model.
This will include the integration of Science in Sport nutritionists within the team and the creation of player-specific nutrition solutions, including vitamins and supplements that address players' individual needs and enable them to maximise their performance.
The company will be the 'Official Vitamins and Supplements Partner' to the Bucks, and Science in Sport assets will be carried across all Milwaukee Bucks digital platforms, as well as in-arena signage at the team's home stadium, the Fiserv Forum.
Science in Sport said it is widely considered to be the leading performance nutrition company globally and has established an outstanding record for product innovation and product quality, including banned substance testing.
It is the only brand globally to hold both Informed Sport and Informed Manufacturer certification. This means that its products undergo the most extensive banned substance testing in the world for professional athletes.
Matt Pazaras, chief business development and strategy officer of Milwaukee Bucks, said: "We're thrilled to be the first NBA team to partner with Science in Sport and to bring their innovative nutrition products and research to our sports science team.
"In searching for a vitamins and supplements partner it became clear that SiS would be a perfect fit. We look forward to tipping off our partnership with them this week as the 2021-22 season gets under way."
Stephen Moon, Science in Sport chief executive, said: "We are delighted to be partnering with NBA champions, the Milwaukee Bucks.
"This is our first agreement with an NBA team, and we believe that our Performance Solutions model, where our nutrition experts are embedded within the Bucks science team, will help to power further outstanding sports performance. A major focus will be personalising nutrition advice and solutions to each Bucks player.
"The agreement is an honour and a huge vote of confidence in our science-led approach and the high standards we have set globally in product innovation and product quality."