Construction product firm achieves 14% sales boost and targets 20% improvement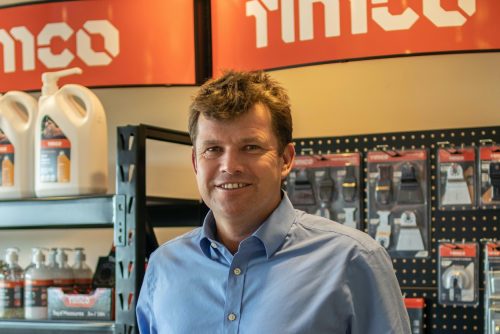 TIMCO, the Nantwich-based supplier of essential construction products, has reported a 14% increase in turnover to £49.7m for 2020, and is predicting a £60m turnover for 2021.
Pre-tax profits for the year rose from £3.4m in 2019 to £5.4m in 2020.
The rapid growth, which occurs in the run up to the company's 50 years in business, has led to an expansion of TIMCO's facilities and for the company to embark on a new recruitment drive.
Both the management and external sales teams have been further strengthened this year, including seven new regional business consultants bringing the total to 20 as well as the appointment of a new digital platforms manager and a dedicated ironmongery product manager.
Established in 1972 by Tim Midwood, the family business is now led by the son of the founder, Simon Midwood.
During the pandemic the company experienced a surge in demand for its products, driven by home improvements, the buoyant housing market and new infrastructure projects.
Consequently, it made investments of £1.1m to increase warehouse space to 120,000 sq ft, introduced further automation for greater efficiency and has also secured six acres of land adjacent to its current site which will allow it to double its storage capacity, increase parking and grow the offices further in years to come.
As the company has grown, it said it has remained committed to retaining its core values as a family run business that seeks to provide industry-leading support, services and products to its builders' merchants.
It aims to be a 'one stop shop' for those merchants and to help them grow their business through the implementation of a broad range of services and support functions which are known as 'the TIMCO hug'.
This year the company has already launched more than 750 new lines including this month's new range of personal protective equipment (PPE) and a new range of hand tools by the year end.
Managing director, Simon Midwood, said: "We are delighted that, despite a challenging year with the pandemic and shortages of raw materials, we have been able to grow the business significantly. With our 50th year in business nearly upon us, we aim to grow even further and predict a £60m turnover when our accounts are finalised for 2021."