Wholesaler completes Aintree expansion leading to 25 new jobs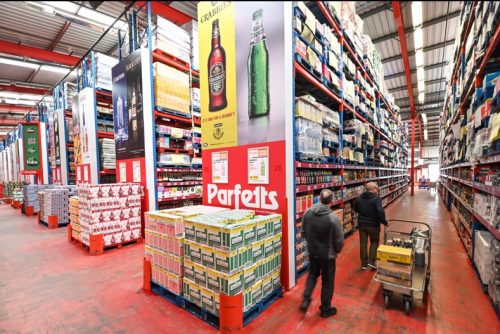 Stockport-based wholesaler, Parfetts, has completed an extensive expansion of its Aintree depot to create greater capacity for its delivered operations and improve the experience for retail customers.
The works developed a dedicated loading area for delivered operations, creating more capacity and giving visitors to the depot an improved experience.
The depot has seen delivered operations grow by 40% in the past two years.
It now delivers across the North West from North Manchester into the Lake District and down to Stoke-on-Trent and has hired 25 new staff to cope with demand.
The investment follows the company's strategy of maintaining a market-leading cash and carry while continuing to grow the delivered arm of the business.
Anthony Fisher-Hibbs, general manager at Parfetts Aintree, said: "The expansion of the depot will create the capacity we need to continue to grow our delivered business while providing a better experience for our visitors.
"We've experienced significant growth through the pandemic as new retailers tried us for the first time and stayed. We aim for turnover to hit £3m a week over the coming months."
The project also saw a dedicated picking area developed within the depot, which also creates more room for customers.