Property round-up: Regional Property Solutions; HR Properties; Blueoak Estates; RSM; Triton Construction; Inscape Interiors

Garden Place, a town centre freehold office investment in Altrincham, has been sold by private investors for £2m to London-based IGP Investment.
Garden Place, an architecturally impressive, four-storey building comprising 10,101 sq ft, occupies a prominent corner position on Victoria Street and Garden Lane within a few minutes' walk of the prime pedestrianised Stamford Quarter, George Street and the celebrated vibrant market.
The high spec offices are let to a good tenant mix, on effective FRI leases currently producing £149,000 per annum.
Daniel Lee, managing director of Altrincham-based Regional Property Solutions, who sold the building on behalf of the private investors, said: "This is the first prime multi-let office investment to be sold in the town centre this year.
"It attracted a great deal of interest with a robust level of quality bids on the day, setting a bench mark in Manchester's most affluent and sought after suburb."
Regional Property Solutions and Ryden acted for the vendor and Christopher Dee for the purchaser.
::
The office development fronting Burnley's Shuttleworth Mead has recently changed hands, for an undisclosed sum, and is now in the ownership of Altrincham-based HR Properties.
The building, originally developed by Ribble Industrial Estates, forms the feature entrance building to the Shuttleworth Mead Business Park, just off junction eight of the M65.
It provides approximately 20,000 sq ft of accommodation split into suites from 200 sq ft and benefits from a feature-glazed reception area and excellent parking.
The new owners are excited to take the development forward with various improvement works earmarked over the next few months.
Debbie Benedetto, of HR Properties, said: "We are extremely pleased to have acquired this building off market and look forward to working with existing occupiers and new occupiers in the coming months."
The Burnley office of Trevor Dawson has been retained to market the vacant space with units available from 200 sq ft up to 800 sq ft.
::
Blueoak Estates, developer of luxury, sustainable homes across the North West, has announced a complete sell out of its latest four developments, representing an overall sales value of £14m.
Sandstone House in Heswall, Wirral, a 'rightsizer' development, has seen its six luxury apartments snapped up while a second Wirral-based 'rightsizer' development also saw rapid sell out success.
Carrington House, on Brimstage Road in Heswall, includes eight luxury two- and three-bedroom apartments, all with very generous square footage, (1,350 sq ft comparable to standard, modern four-bed houses) and luxury features.
Iain MacLean, of Chester-based Blueoak Estates, said: "We continue to see huge demand for our 'rightsizer' properties. Older people are undoubtedly looking for high quality accommodation which doesn't fall into the retirement category, feels luxurious and is centrally located.
"We are typically attracting middle aged and upwards couples or individuals, keen to move on from the maintenance associated with their family homes, once younger family members move on. These homes are designed for this very specific audience, fulfilling a niche space within the housing market and giving purchasers the opportunity to live independently for as long as possible."
In Chester, the sell-out of Lancaster Square in the heart of the city centre highlights a spike in demand for city centre living, post lockdown. This development includes five bespoke apartments, one luxury penthouse and one three-story triplex, the most expensive achieving a sale of in excess of £500,000.
Also in Chester, Concorde House, a luxury development comprising 32 apartments located in the emerging Northgate Quarter, have now all been sold. Redevelopment of this former office building saw the imposing 1950's structure reconfigured to become luxury homes for city centre dwellers. The most expensive house sold for in excess of £750,000.
Iain added: "It's great to see our schemes attract sell out status almost straight away. The business is growing at a considerable rate and we currently have an additional 12 sites in the development phase, which will all become live in the year ahead."
::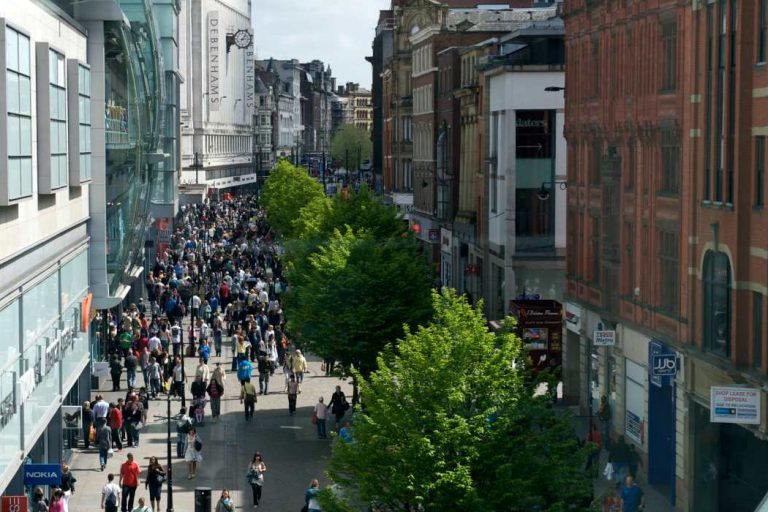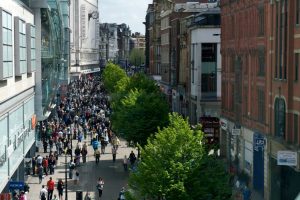 New research from audit, tax and consulting firm RSM reveals that mid-market retailers are looking to invest in their physical stores in the next two years – increasing store space and enhancing the in-store customer experience.
The survey revealed that 58% of physical retailers plan to increase the footprint of their retail stores, despite more than a third (34%) stating that business rates are the biggest barrier to remaining competitive.
However, the shift in focus to online continues and the majority of retailers are looking to enhance their online offering with 83% and 78% looking to increase the volume and range, respectively, of products online.
To support this move, 60% of retailers will increase warehousing in the next 12 months, although almost a quarter state the cost of warehousing (24%) and the availability of warehousing (23%) is a further barrier to remaining competitive.
RSM's What's in Store? spoke to 250 retail executives to gauge what issues and consumer trends are driving boardroom conversations and business priorities for the future.
Jacqui Baker, head of retail at RSM UK, said: 'When we see household names disappear for good, or go solely online, people start questioning the relevance of the high street in an increasingly digital world. However, mid-market retailers are planning to invest in more stores – evolving the high street and offering consumers a different, more enhanced shopping experience.
"Retailers are pushing ahead with this investment, despite the ongoing burden of business rates and the crippling impact that they are having on the sector. Many will be hoping the long awaited business rates review due this autumn will deliver significant changes, in particular reducing the tax that can be higher than rents in many cases.
"Realigning this imbalance is crucial to support the sector to compete effectively with online only businesses and others vying for a share of consumer spend. The Government needs to step up and announce business rate reform in the Autumn Statement to safeguard the future of the high street."
Kelly Boorman, head of construction at RSM UK, said: "To meet the growing needs of the online market, there is acute demand for warehouse space. This is not only fuelling rent inflation and supply shortages, but it's driving a boom in construction as the UK plays catch up to this accelerated shift in consumer behaviour.
"However, widespread material and skills shortages across the construction sector, combined with challenges around planning, are slowing down progress, which could create a longer term barrier to growth for retailers."
::
Triton Construction has completed the refurbishment and internal fit-out of two industrial units at Junction One Business Park in Birkenhead, to provide new fuel testing laboratory, advanced NDT, meta preparation, SEM and microscope rooms for Brookes Bell.
Brookes Bell is a multi-disciplinary technical and scientific consultancy serving the marine and energy sectors. Founded in Liverpool in 1903, the company has operations in London, Glasgow, Shangai, Hong Kong and Singapore.
It investigates, surveys, troubleshoots and advises on a broad range of marine and energy matters including casualty investigation, litigation support, salvage and wreck removal, design support, scientific cargo expertise, superyacht services, bespoke software products and energy and marine loss adjusting.
Brookes Bell recently acquired two industrial units at Junction One Business Park, close to it's Liverpool headquarters, to house a new state of the art laboratory for fuel testing, paint analysis and non-destructive testing to expand the specialist services offered to clients. It also needed more space for equipment storage.
Chris Quinn, North West regional director at Triton Construction, said: "We were able to offer a very bespoke fit out solution, from M&E and flooring right through to the very specialist laboratory furnishings able to withstand rigorous testing methods. Our remit also covered external repairs, lighting, security measures and new signage."
The project was completed within a tight 18-week timeframe.
::
A Chorley manufacturing company that works with the construction industry to provide washrooms, changing facilities and other bespoke joinery products is celebrating a host of major project completions.
Inscape Interiors has completed its work on projects including the new £21m The First Light Pavilion visitor centre at Jodrell Bank Observatory and the £10m redevelopment of the world famous Cambridge Union building.
It has also worked on a range of other projects including washrooms and changing environments for a new swimming pool at Hyde Leisure Pool in Greater Manchester. And the company is confident of further success with a strong pipeline of projects over the next 12-months.
Gary Wynne, managing director, said: "We're really proud of our work on these prestigious projects, particularly at very challenging time for the construction sector with the added pressures of the pandemic.
"Though we're only delivering one part of a much wider project, our work helps clients to achieve a successful outcome and a positive experience for the thousands of people who will use these buildings daily.
"It's been an incredibly busy period for us, and we have more exciting projects coming up. Our whole team have done an excellent job and we've all enjoyed rising to the challenge of helping our clients make a difference."
Appointed by main contractor, Kier, Inscape has worked as part of a large project team on The First Light Pavilion which has seen the creation of an 8,000 sq ft, grass-covered dome housing a visitors' centre, exhibition space and a 150-seat auditorium. Inscape manufactured and installed the bespoke joinery for the washroom interiors.
Commissioned by the University of Manchester, the pavilion's exhibitions will focus on the history of Jodrell Bank and the achievements of scientists who have worked there. It will officially open to the public in 2022.
Inscape has also worked with main contractor Morgan Sindall on a project to refurbish the historic Cambridge Union building where world leaders, including Winston Churchill, Nelson Mandela and the Dalai Lama, have spoken in its debating chamber.
The Grade II-listed building has undergone a major redevelopment, including the repair and reinstatement of key Victorian features, while the building's Footlights venue has also had a significant refit. Again, Inscape manufactured and installed the washroom facilities for the refurbished building.