Mace opens new office in the heart of Manchester's central business district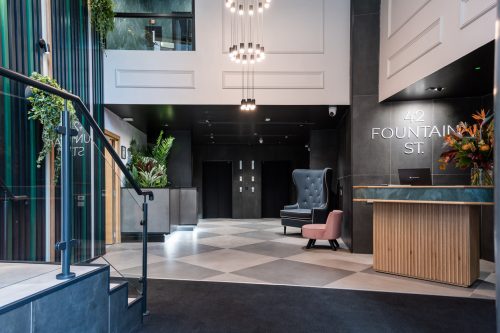 After more than 20 years in Manchester, Mace, the international consultancy and construction company, has confirmed its commitment to the city's post-COVID recovery by taking new office space at 42 Fountain Street in the heart of the central business district.
Over the past two decades in the city, Mace has delivered some of Manchester's most iconic projects, from the redevelopment of the city centre following the bombing in 1996, the 2002 Commonwealth Games, new schools, university and healthcare buildings, through to today's current restoration of the iconic Manchester town hall.
Jason Millett, CEO for consultancy at Mace, said: "The new offices for Mace in the city centre is an important and strategic move for us to as we deliver on our 2026 business strategy ambitions.
"We have been working with clients across the region for over 20 years and we remain committed to supporting the Government's devolution and levelling up agendas as we play our part in supporting the UK's post-COVID recovery."
Colin Harvey, director responsible for the North at Mace, said: "Moving to 42 Fountain Street is an important step forward for Mace, right into the heart of the central business district and the civic quarter.
"The location provides excellent access to key public transport links, supporting our drive to reduce carbon emissions and pursue a sustainable world.
"We have a thriving business in Manchester and the wider region, working across a range of sectors from healthcare, education, housing, local and central government, transport, aviation and commercial offices and we look forward to continuing to support clients meet their ambitions."
Matt Pickersgill, associate director at Avison Young, said: "Being in the property industry, Mace require the highest standard in their office fit-out and have an eye for detail, so we're delighted they were attracted to 42 Fountain Street.
"Leasing the space pre-completion is testament to the quality of the design and finishes that 42 Fountain Street has to offer and we expect to see good levels of interest over the coming months following the post completion launch of the building this week."
Colliers acted on behalf of Mace and Avison Young and Sixteen Real Estate is joint agent on the building.