Russell Bolton Consulting appointed to £62m Mulbury projects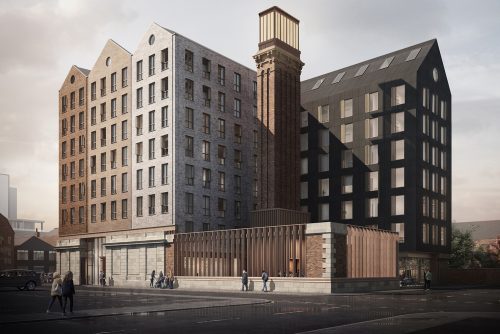 Manchester-based property and construction advisory firm, Russell Bolton Consulting, has landed a hat-trick of new project commissions from North West residential developer, Mulbury, as part of a £62m package.
The King Street-based firm, which was founded earlier in 2021, has won the cost management and employers agent role on three Mulbury schemes in Manchester's New Cross district.
The projects include a £23m, 144-unit scheme on Oldham Road which will comprise one-, two- and three-bedroom apartments created over 12 stories with a residents' lounge, roof terrace and ground floor commercial space. The scheme has been forward funded by Cheyne Capital Real Estate with the site expected to be complete by June 2023.
The second project is on neighbouring Bendix Street and is a £27m, 13-storey development of 161 units, expected to be completed by the end of 2023.
The final commission is on Mulbury's Goulden Street project, a £12m, 73-unit development across eight stories. Work will commence before the end of 2021 and will be completed by mid-2023.
Tim Groom Architects has designed all three schemes with Deloitte Real Estate acting as planning consultant on the developments.
The Russell Bolton Consulting team is being led by Russell Bolton and David Litherland.
Russell Bolton, co-founder and director, said: "It's exciting to be working with Mulbury and part of a project that will see further regeneration of Manchester's New Cross area and deliver a range of social, economic and environmental benefits."
Greg Mulligan, a director of Mulbury, said: "We're delighted to be working with Russell, David and the wider team and to be able to call upon their significant technical expertise and commercial know how."
Russell Bolton Consulting was founded in February 2021 after Russell Bolton and David Litherland left their senior roles at Rider Levett Bucknall to launch the firm.
David Litherland said: "We have been amazed at the support from clients and partners since we launched.
"We have been commissioned on a number of exciting projects across residential, leisure education and industrial sectors, while growing the team with some new hires."