Property company given green light for Stockport regeneration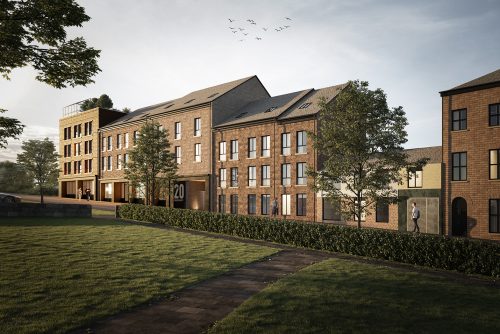 Family-run property company, Hall & Co, has been given the green light for the regeneration of four key sites within Stockport's popular Underbanks.
A hugely important component of Stockport's ongoing regeneration of the town centre, the masterplan will help restore the town's historic heart to its former glory.
The project is Hall & Co's second in central Stockport following the transformation of the Grade II-listed Bank Chambers into nine upper floor apartments and its ground floor now home to Profolk, the town's first dedicated co-working space that now requires additional space to meet demand. The ongoing transformation of the Underbanks will now be furthered by a multimillion-pound investment from Hall & Co.
The developer has worked closely with Stockport Council for more than three years to ensure that its proposals reflect the character of the area and sit comfortably alongside its existing heritage assets.
The vacant sites will be completely redeveloped to create four new buildings. Each will feature unique ground floor spaces aimed at innovative independents and start-ups – including co-working space to expand and evolve the Profolk brand – and an incubator lab supporting start-up businesses.
The upper levels of each building will provide dual aspect living set around private green spaces. Each apartment will feature a winter garden that can function as a balcony, dining space or home office. One of the buildings will be developed solely for affordable housing.
Communal roof gardens will provide space for community events, relaxing or admiring the view of the historic rooftops and views beyond.
Matt Ollier, of Ollier Smurthwaite Architects, said: "the proposals have been designed to fit seamlessly into the existing urban grain, reimagining the stepped period town houses which are unique to the area."
Andrew Hall, director at Hall & Co, said: "We have worked tirelessly for three years to achieve this consent, with the cooperation and guidance of the planners, the regeneration team and Historic England.
"We believe this is an exemplary scheme and will be of the highest standards, which is a tribute to both our internal and professional team. We are proud to be able to deliver this scheme, and will take continued ownership of a further investment of £15m into Stockport, supporting what will be a thriving Conservation Area."
Hall & Co has been supported by Ollier Smurthwaite Architects, Broadgrove Planning and Development, Bell Munro Consulting and Paul Butler Associates. Primas Law acted for Hall & Co for the property transaction.
Cllr David Meller, cabinet member for economy and regeneration at Stockport Council, said: "Stockport is continuing to attract private investment from a variety of different businesses, which shows real confidence in our ambitious plans for the town centre.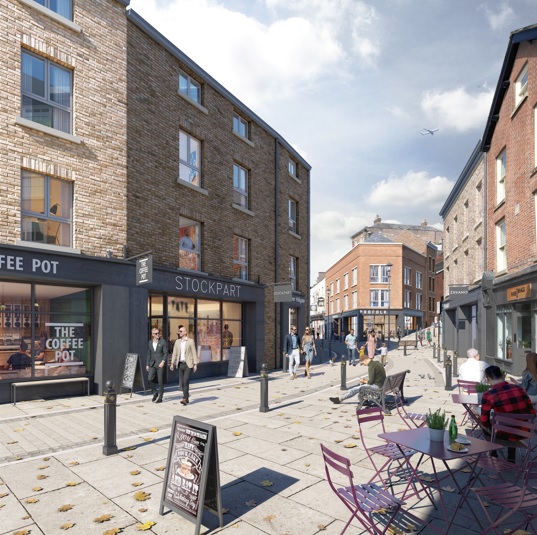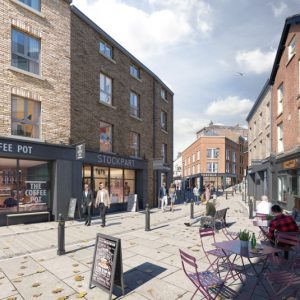 "These new schemes will attract more people to the area, creating quality homes and new business premises and adding to the overall vibrancy of the area. We made a commitment to bring this historic area back to life and with a raft of new businesses moving to the area, we have done just that.
"The scheme will also expand the already successful Profolk, providing additional, highly sought after flexible co-working space."
He added: "These new premises will further complement the revitalised Market Place and Underbanks, new Transport Interchange, Stockport Exchange and Merseyway, making Stockport a great place to live, work, play and connect."
The Underbanks continues to grow in popularity, driven by the sensitive restoration of several properties which are now home to a diverse range of independents.