Raft of lettings announced at prime city centre location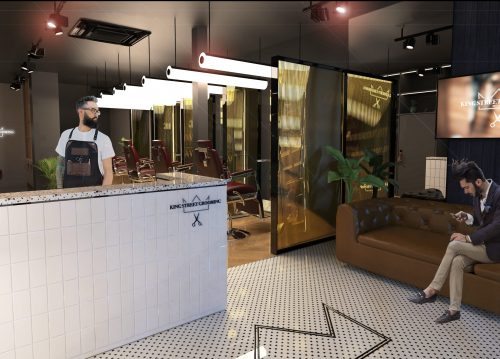 DTZ Investors has announced a raft of new deals at iconic retail and leisure district, King Street, in Manchester.
Cinnabon has opened its first Manchester store with master franchisee EG Group taking 506 sq ft at 103 Deansgate.
Blackburn-based EG Group is a convenience retailer which has established partnerships with global brands including Starbucks, KFC and Subway and has created a successful concept of bringing Cinnabon treats to commuters, shoppers, and communities. EG Group struck a deal with Cinnabon last year and is set to open 150 stores across the UK in the next five years.
The fresh-made Cinnabon dough is produced from scratch at a central kitchen in Frontier Park, Blackburn, and distributed daily to Cinnabon stores. The dough is then hand-rolled and freshly baked in store.
Cinnabon opened its first bakery in 1985 and the brand is now in 48 countries across the globe.
Mohammed Tayab, EG Group's food and beverage director for Europe, said: "We are thrilled to be able to serve our guests with delicious, freshly baked products when they want to treat themselves to an indulgence that is like no other. Our partnership with Cinnabon has allowed us to bring the ultimate convenience to customers in fantastic locations like the iconic Manchester city centre high street."
Boutique nail salon Nail'd It will also open its doors on King Street this November, taking 1,100 sq ft. The Instagram favourite currently operates out of London, Los Angeles and Doha, and King Street will become the brand's first Manchester location.
Nail'd It salons provide modern, on-trend nail art delivered by hand-selected nail artists in visually striking settings.
High end male salon, King Street Grooming, has also opened its first store on the street, after agreeing a deal to occupy 2,000 sq ft across three floors at 44 King Street.
The brand will offer an unrivalled grooming experience, consisting of a barbers on the ground floor, and a selection of treatment rooms for a variety of male grooming and wellness therapies located on the first floor.
George Thornton Art will also join the mix at King Street taking 750 sq ft of space at 4 King Street. George Thornton set-up his first art gallery in Nottingham 10 years ago with the space on King Street highlighting the growth of the brand.
The independent brand will be exhibiting and selling affordable, contemporary pieces made from metal, glass and branded items such as petrol pumps.
Tom Royston, director at DTZ Investors, said: "We're really looking forward to welcoming Cinnabon, King Street Groomers, Nail'd It and George Thornton Art to join our growing community this month.
"Our vision for King Street has always been to provide a destination where people can not only have fantastic shopping experiences, but also find great food and entertainment. The addition of these exciting new brands really complements the aspirational environment we are nurturing."
The latest lettings follow on from the arrival of fashion brand Pretty Green, which recently opened its flagship store at 19 King Street, spanning two floors and covering 2,000 sq ft. King Street is already home to an array of luxury, recognised brands including The White Company, Pretty Green, Vivienne Westwood, TAST, El Gato Negro and Boodles.
DTZ became a majority stakeholder of King Street and has since worked to reposition the street to nurture one of Manchester's most creative and culture-focused city centre areas. DTZ said it intends to offer a truly connected retail and leisure experience for the collective benefit of landlords, tenants, and city centre shoppers.
LTL and Orme are joint leasing agents on King Street.