North West briefs: Big Bang PR; WISEONE; Impress; Click Consult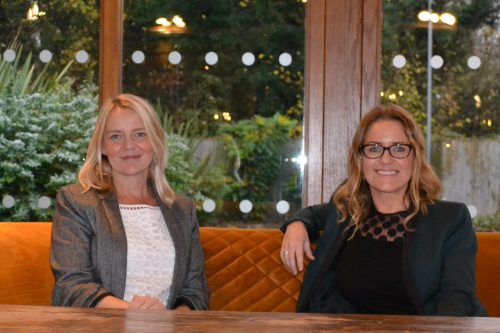 X

Register for free to receive latest news stories direct to your inbox
Register
Manchester-based freelancer PRs Paula Hunter and Samantha Jones, who have 45 years' industry experience between them, have joined forces to launch Big Bang PR, a new micro agency based in Manchester.
Having worked together on projects through COVID-19, the pair re-evaluated their independent freelance models and made the decision to create a new micro agency that offered double the manpower, expertise and contacts in order to work with bigger SMEs, charities, challenger brands and disruptors.
The established freelancers have previously worked at top agencies and corporations.
Big Bang PR has already won several new retained clients including The Utley Foundation's Music for Dementia campaign and financial firms, SoMo and Payl8r.
It has also worked on two book launch projects, an immersive experience audiobook by acclaimed filmmaker Marc J Francis called Walk With Me In Sound, and a provocative new book edited by global futurist Rohit Talwar called Aftershocks and Opportunities 2 – Navigating the Next Horizon.
Paula Hunter has 25 years PR experience, 18 of those as a freelancer who ran PR Hunter, which won CIPR Pride Awards for Best Low Budget Campaign and Outstanding Independent Practitioner.
Working on high profile food and drinks brands, with charities and with individuals who achieve extraordinary things, Paula brings a wealth of media relations and copywriting skills Big Bang PR.
Having held senior strategic positions such as the Head of PR for Save the Children, Sam Jones has been delivering successful PR strategies and integrated campaigns for over 20 years, advising clients on the channels and strategies that offer maximum impact in the digital era.
"During her career, Sam has launched the Sky Arts TV channel, launched the first-ever Christmas Jumper Day and led the multi-award winning #AutoTraderGoals campaign during the last World Cup.
"Our ideal clients are ambitious start-ups and challenger brands eager to make a name for themselves, or established brands that want a greater ROI. Between Sam and I there aren't many sectors that we haven't worked across so we're confident we can take on a broad mix of clients and comms challenges." said Paula
Sam added: "We want to remain a micro agency of two so we can cut through the management time and spend more time achieving great results for our clients. We're hands-on practitioners who pride ourselves on delivering the work ourselves, rather than handing it down to junior account teams.
---
Mortgage adviser WISEONE has chosen Cumbria for its first base outside of its Cheshire homeland.
WISEONE, based in Lymm, Cheshire, was founded more than 20 years ago and offers a comprehensive mortgage advisory service to the new build sector, as well as to clients wanting to buy in the second-hand market or re-mortgage.
Directors want the new office to support its thriving business in Cumbria and Southern Scotland and further develop its expanding client base which includes housebuilders Persimmon Homes, Taylor Wimpey, Story, Genesis, Oakmere, Gleeson, Stewart Milne and Jones Homes.
For Tim Rigden, who started the business with a fellow director in 2000, it's a welcome return to his roots.
Tim grew up in Ulverston and has strong family and business connections across the South Lakes and Furness.
He said: "We've had an adviser, Damien Byrne, on the ground in Cumbria for the last six years and we are picking up a lot of business.
"We're keen to bring the specialised bespoke systems, and the 30-strong team behind WISEONE, to the people of Cumbria for our first 'bricks and mortar' move outside of Cheshire."
"It's great for me also, as it's allowed me to reconnect with the area.
"We understand that people here like dealing with local people. Being trustworthy and acting with integrity is how we have sustained and grown our business. We treat everyone the way we would want to be treated.
"We go all out on customer service, get amazing five-star reviews and generally people are super-pleased with us."
---
Impress, a European chain of orthodontic clinics, has announced the opening of a flagship clinic in Manchester as part of its UK expansion.
Located at 3 Hardman Street in Spinningfields, the new clinic boasts, which boasts 120 sq m in space, with two treatment rooms, also has sites in London Archway and one in Eccles, Salford.
Born in Barcelona in 2019 with the aim of carrying for and improving the smile of patients without losing sight of their oral health, Impress offers the advanced treatment and services including but not limited to 3D scan, video results of the treatment and digital monitoring.
After raising $50m earlier in 2021, the funding was earmarked to further expand its presence across Europe, as well as propel the orthodontic experience further into the digital realm.
Bruce Bower, UK Country Manager of Impress, said: "We are extremely excited to open our new flagship clinic in Manchester on 1 December.
"We already have clinics in Spain, Italy, France, and Portugal, and the new clinic in Manchester will be opened simultaneously with a flagship in London.
"Over the next few months, we also plan to open flagship clinics in Leeds, Liverpool, and Birmingham, which are already well under way, as well as partner clinics in many other locations.
"Watch this space as we continue to be innovators in the industry, offering aligners that are removable, hygienic, and painless."
---
Cheshire-based digital agency Click Consult has been selected by UEFA, to work on technical SEO and content. The search and digital marketing agency scored the partnership following a pitch process and will work with UEFA as it seeks to promote European football and its competitions.
The partnership is also expected to help UEFA showcase its work building trust with and providing leadership for the plethora of national football associations that it represents.
Click Consult CEO, Matt Bullas, said: "The team here are all hugely excited to be working with a brand like UEFA – European football is a global phenomenon and we're delighted to be a part of expanding the reach of some of the greatest league and cup competitions in the world.
"We know that things are changing in the way football is organised, is played, is enjoyed – from grass roots to the top step of the Champion's League podium, and to play a part in how that project will be communicated will be fantastic for us.
"Everyone involved is looking forward to a long and successful partnership, and we're sure it will deliver fantastic results during an exciting era for European football on and off the pitch.
"Our award-winning teams have worked on numerous successful technical and creative campaigns for some of the UK and Europe's top brands; we feel we're in great shape to help UEFA reach their goals.
"The only question remaining is whether to position the winner's star above or below the agency crest!"