Visitor economy calls for government support to boost inbound travel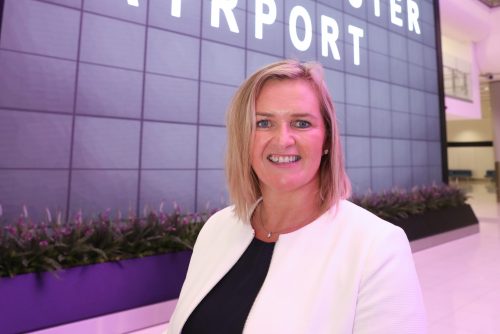 Visitor economy leaders have called on the Government for support to restore the region's high-spending international visitor markets and the investment opportunities that depend on direct flight connectivity.
It following today's (January 7) relaxation of travel rules for inbound international visitors.
The letter – addressed to Secretary of State for Transport, Grant Shapps and Secretary of State for Digital, Culture, Media and Sport, Nadine Dorries and signed by Marketing Manchester and 11 other Northern Destination Marketing Organisations (DMOs) – highlights the value of inbound tourism and suggests a change of direction to help rebuild inbound tourism.
The North of England had 5.31 million inbound visitors in 2019, up 2.3% on 2018, creating a combined total expenditure of £2.63bn, up 2.9% on the previous year.
Furthermore, over the past decade international connections into regional hubs including Manchester Airport, Liverpool John Lennon Airport, Newcastle International Airport and Leeds/Bradford Airport have grown significantly with new and expanded routes from Europe, USA, China, and India.
However, international visitors to the North of England have barely returned to a fraction of 2019 levels, and after the introduction of pre-departure and PCR testing in November, passenger numbers at airports such as those managed by Manchester Airports Group dropped by 13% week-on-week.
The removal of these restrictions, which takes effect from today (January 7), is expected to provide a boost to consumer confidence, and Northern DMOs are now asking for government to recognise the impact of the remaining restrictions on the inbound travel sector and the knock-on effects for the wider visitor economies in destinations across the North.
They also ask that government:
Use the January Review of the international travel framework to implement fundamental change and create and communicate a clear system and roadmap, so inbound passengers have the confidence to book international travel in advance.
Provide support to promote that the UK is fully open for business and welcomes international visitors through all of its gateways.
Respond to the long term damage that has been inflicted on the travel sector by providing direct, targeted support to recover inbound markets through gateway airports, inbound travel operators and DMOs.
Sheona Southern, managing director at Marketing Manchester, said: "Every day that restrictions remain in place represents another dent in consumer and business confidence, along with damaging the long term recovery of the inbound tourism market at what is a vital time of year for forward bookings. Tourism, as a sector, has doubled globally between 2010 and 2020, yet even in this period the UK tourism sector grew at a slower pace and has continued to lose market share, especially as competition from new destinations has increased with support from their respective governments.
"We must act now and ensure that we not miss the opportunity to fast track our economic recovery by encouraging uplift in international arrivals in 2022."
The letter highlights the example of China in terms of the importance of inbound markets. In the two years of direct inbound flights from Beijing to Manchester, the number of Chinese tourists to the North of England grew by 38%, with related spend within the visitor economy up by 120% in the same period. In addition, inbound tourists from USA to Manchester Airport increased on average 10% year on year from 2014 to 2019.
Karen Smart, managing director at Manchester Airport, said: "Manchester Airport is the global gateway to the North and the recovery of the aviation and inbound tourism sectors will underpin the wider economic recovery of our region.
"The relaxation of testing and isolation requirements for fully vaccinated travellers is, therefore, very welcome. We are glad that government has recognised that restrictions should not remain in place once they are no longer serving any purpose."
The letter to government has been coordinated by Marketing Manchester and co-signed by leaders from Welcome to Yorkshire, Marketing Cheshire, Cumbria Tourism, Marketing Peak District and Derbyshire, Marketing Lancashire, Visit County Durham, Visit Leeds, Make it York, Marketing Liverpool, Newcastle/Gateshead Initiative and Northumbria Tourism.