Offers invited for redevelopment of Cheshire police station site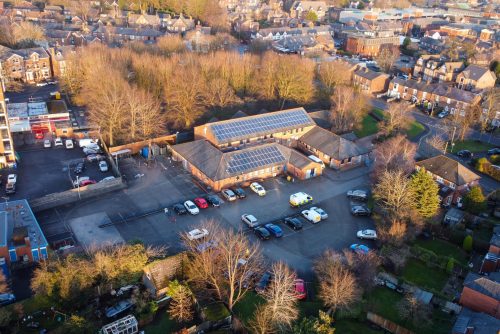 Wilmslow Police Station is being marketed as a prime development opportunity.
The Police and Crime Commissioner for Cheshire has instructed Legat Owen to handle the sale.
The property is situated next to the junction of Beech Lane and Hawthorn Road on the western edge of the town centre's retail and leisure area.
The 1.38-acre site includes the 5,824 sq ft police station, a car parking and yard area and mature trees and shrubbery.
Neighbouring properties comprise semi-detached homes, a fire station, and Little Lindow Green to the north.
The Wilmslow Neighbourhood Plan suggests the the redevelopment of the fire station, and the neighbouring fire and ambulance stations, as a key opportunity, particularly for high quality residential development.
It is envisaged a buyer could create a smaller police station and redevelop the remainder of the land.
Will Rees, director at Legat Owen, said: "This is an extremely rare opportunity to acquire a prime site in one of the most sought after locations in not only Cheshire but also the wider North West region.
"The town is well connected to the main regional motorway network and is on the main west line from Manchester to London.
"The site itself is perfectly positioned close to local schools, retail and leisure facilities, including Hoopers and The Rex Cinema, as well as areas such Little Lindow Green and areas such as the Edge just minutes away."
He added: "With the current property under-used, our client's preference would be to dispose of the majority of the site and retain an area for a smaller new-build police station and a feasibility study has been undertaken to demonstrate how this could be accommodated.
"The housing market in this area is experiencing high demand and competition for this site is likely to be fierce. The site is able to accommodate a range of uses including residential, apartment, care home or retirement and we would welcome interested parties to come forward as soon as possible and submit written offers by informal tender by 5pm on March 18, 2022."