Discover the power of place at Invest North 2022
Place making has been high on the agenda for the public sector and private sector for a number of years and it is taking centre stage at Invest North 2022 on 2 March.
Whether it's places such as Wakefield who are recasting their priorities in the wake of the pandemic, or developers who are talking about creating a communities whether residential or commercial.
But the truth for the North in general is that a lot of place making is about regeneration, and regeneration is all about connection.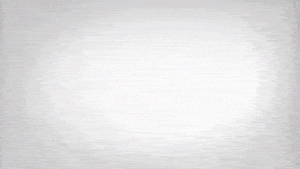 As one of the five pillars of this year's Invest North conference, attendees – register here for your ticket – will hear about how towns including Halifax and Morecambe are reinventing themselves with cultural attractions at their hearts and perhaps what other places can learn from Manchester's generation of regeneration which saw the transformation of Eastlands provide a boost to not just the city but the wider north.
The sessions will also look at how both the public and private sector are looking to address the housing challenge by balancing the demands of need, viability, sustainability and suitability.
While the topic of transport and connectivity will also be considered with a look at the infrastructure investment which can transform the region and create perhaps a super-connected region – with or without HS2 and the NPR the region's perhaps wanted!
Ultimately the story and vision for the North needs to be weaved through its communities, towns and international cities in order to attract international investment and deliver the transformational change which the region wants, needs and deserves!
Speaker for the Place sessions which are sponsored by BECG, Mott Macdonald, Phoenix Group and TransPennine Express include George Downing, chairman of Downing Property Group; Jan Bramall, CFO ay Manchester Airports Group; Nicky Chance-Thompson DL, chief executive of The Piece Hall; Amir Hussain, founder & CEO of Yeme Architects, and Sir Howard Bernstein, former chief executive of Manchester City Council and the man credited as the architect of the city's renaissance.
Full details about the Place session can be found here and tickets for the one virtual day conference can still be purchased via investnorth.uk.
:::
For the first time the Invest North conference is being complemented by the Invest North dinner on the following evening, March 3. Turn pixels into plates and continue the conversation in person with some of the North's leading business figures at the Radisson Edwardian, in Manchester city centre. Buy your tickets now. 
Invest North 2022 is being curated by TheBusinessDesk.com and supported by Squire Patton Boggs, alongside sponsors Progeny, Transpennine Express, Mott Macdonald, Northern Powerhouse Investment Fund, becg, Campaigner, and Curveblock, and event partners Influential, The Northern Powerhouse Partnership, and the IoD.