Bentley recruiting for 100 new engineer roles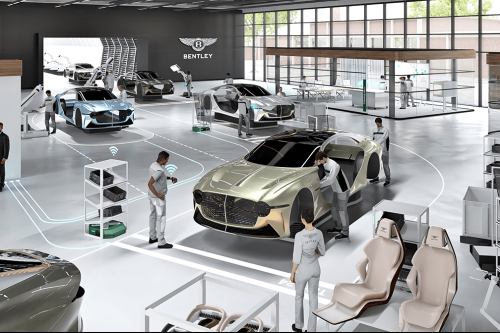 Luxury car maker Bentley is recruiting 100 engineers at its headquarters in Crewe.
The recruitment drive is part of its plans to manufacture more electric models each year.
Whilst the positions cover a range of skills in engineering and research and development, approximately 50% are focused on electrical competencies as Bentley aims for full electrification of its product range within eight years.
Although roles are based at Bentley's headquarters in Crewe, the company has introduced hybrid working – a blend of onsite and remote working.
Within brand new engineering offices, Bentley has added collaboration zones and has moved to hot desks to both save space and encourage more collaboration.
Dr. Matthias Rabe, Bentley's Member of the Board for Research and Development, said: "Bentley is in the middle of the most significant transformative phase in the company's long and illustrious history.
"Extraordinary products has always been at the heart of our business, however tomorrow's engineers face the most exciting challenges in a generation as we become an exclusively electric car business.
"We are looking for true innovators, who can create the new future of automotive, support our product ambitions and shape our Beyond100 vision as we aim for leadership within sustainable luxury mobility."
As well as the need for electrical engineers, upcoming vacancies will cover the full spectrum of research and development, from UX/UI engineers within concepts and design, to design managers within development and validation of parts and whole vehicles, to chassis engineers working on production ready vehicles.