New tests to pinpoint health risks could help almost double firm's turnover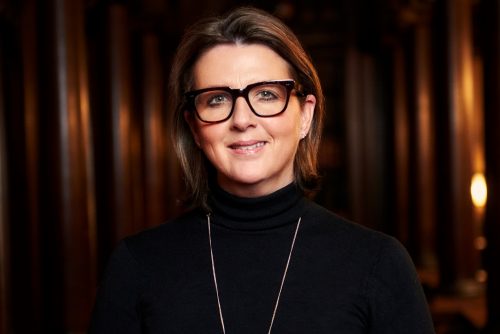 Warrington-based healthcare specialist, PAM Group, is launching a series of health tests to accelerate the growth of its ToHealth division and almost double its turnover to £9m.
The DNA tests will show whether a person is prone to developing a host of health conditions, including diabetes and cancer, and how they can tailor their lifestyle to lower their risk.
The new drive follows a minority investment by private equity firm, LDC, in June last year to support the group's expansion and the launch of new products and services.
ToHealth's DNA and Epigenetic tests analyse 1,000 types of DNA from one saliva sample.
An individual's DNA holds the essential information to their development, function and growth and cannot be changed. Epigenetics adds another layer of information, enabling a person to identify how their lifestyle and environment impacts the way their genes work, which can raise the risk of illness.
Each test result comes with a personalised insight into an individual's state of health and can reveal a wide range of potential risk areas. These include immunity risk, response to stress, biological age and the risk of developing hidden conditions such as diabetes, cancer, stroke, hypertension and coronary heart disease.
The genetic information and insights are accessible via an app which aims to help individuals tailor their lifestyle to improve their wellbeing and stave off the threat of disease, helping to reduce workplace absenteeism.
The new service for ToHealth's corporate clients forms part of its employee wellbeing offering and will be a key driver for expansion as it targets revenues of £9m this year, up from £5m in 2021.
ToHealth managing director, Kerry-Dene Ihlenfeldt, said: "As a business, we don't stand still. We continuously seek innovative solutions to positively impact the health and wellbeing of our clients' employees.
"Epigenetics strengthens our position at the forefront of proactive and preventative health screening, and our investment in these new tests provides us with a significant opportunity to further accelerate our growth.
"They complement our existing offering and enable individuals to take control of their health and lifestyle through a hyper-personalised analysis of the test results. We know that a large proportion of workplace absenteeism is caused by stress, anxiety or depression, and that most cases involve lifestyle issues such as inactivity, a poor diet or being overweight. The underlying issues are often the same as those for cardiac problems, diabetes and cancer."
She added: "The pandemic has thrust employee health and wellbeing into the spotlight. Our recent research shows that most employees feel that support in this area from their employer would make them less likely to want to move jobs, but that employers are missing valuable opportunities to stop their people getting sick in the first place.
"We have also found that 40% of people value wellbeing advice based on personalised data and are more confident in digital health solutions. Taking these factors into consideration, we believe that there is significant demand for our new tests."
ToHealth is partnering with testing company Muhdo for the new offering.
PAM Group offers a range of integrated services to public and private sector clients, supporting more than one million employees at in excess of 1,000 businesses and organisations.
The group is looking to double overall turnover to £80m over the next few years through continued organic growth and acquisitions.