N Brown to reintroduce dividend next year as core brands return to growth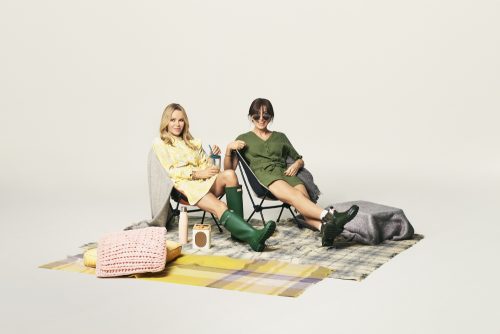 N Brown Group said it was "significantly better placed" than before the pandemic as it revealed pre-tax profits have climbed by more than 45%.
The Manchester-headquartered online fashion group behind the likes of Jacamo, JD Williams and Simply Be, reported adjusted pre-tax profits of £43.1m for the year to 26 February 2022. That's up 46.6% from the previous year's £29.4m.
Group revenues were down 1.8% from £728.8m to £715.7m due to a challenging trading environment, however revenues across its strategic brands (JD Williams, Simply Be, Jacamo) grew by 10% and, on an adjusted level, EBITDA was up by 11.9% to £95m.
N Brown saw strong clothing & footwear performance across the brands with an increased marketing investment, including successful first year of Amanda Holden and Davina McCall as brand ambassadors for JD Williams.
It has recently launched JD Williams' newest own brand clothing range, Anise, which features premium, sustainable fabrics and embraces manufacturing initiatives that are less impactful on the environment.
The group also announced it was reintroducing a dividend for 2023.
Steve Johnson, Chief Executive, said: "Our strategic brands returned to growth in the year with growing customer numbers. As we move forward, we are evolving our priorities to concentrate our growth focus on Simply Be, JD Williams and Jacamo, where we see the strongest market potential.
"We're executing on our investment plans to unlock these opportunities including through new websites which will be rolled out progressively over the coming months.
"In what has been another volatile period in the consumer environment, I would like to thank all of my colleagues for their continued commitment to serving customers, and their role in delivering a strong performance in the year."
He added: "The work we have done means we are significantly better placed than we were before the pandemic and, although cautious in the short-term due to inflationary impacts and consumer behaviour, we remain confident that over the medium-term our strategy will support the delivery of 7% product revenue growth with a 13% EBITDA margin."