£70m deal ensures provision of almost 600 supported housing units for most vulnerable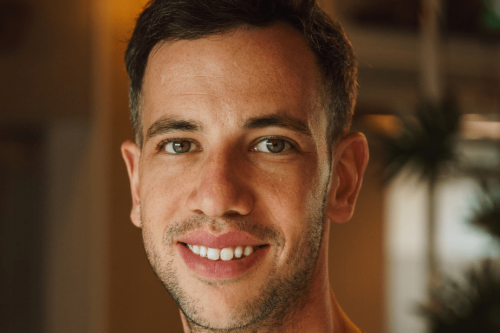 Manchester social impact real estate firm, HSPG, has completed its largest single investment to date, worth more than £70m, to deliver 592 units of low-level supported housing.
It says this landmark acquisition will support 18 local authorities in providing vital accommodation.
HSPG, founded in 2015, began delivering housing for homeless individuals and asylum seekers in Manchester and has since continued to expand its activity across the UK to address the increasing shortage of affordable housing and rising levels of homelessness.
It now specialises in affordable housing, supported housing and asset management.
This latest completion follows news that house prices continued to rise for the 11th month in a row this May, despite suggestions the market is beginning to slow.
With the average cost of a home now reaching a new record high of £289,099, the most vulnerable members of society could be left without access to a home. With an average weekly rent of just £126, this housing will provide an affordable and sustainable solution for local authorities to house the most vulnerable members of their communities.
At the same time, with the Bank of England warning that inflation could exceed 10% this October, households across the UK are facing a cost-of-living crisis. Roughly three in 10 people are worried they may end up homeless over the next five years due to rising costs. As a result, the improved provision of supported housing has never been more urgent, says HSPG.
With all 592 properties to be delivered with a minimum EPC score of C within the next 12 months, this transaction forms part of HSPG's commitment to delivering supported housing which is sustainable. Considering the UK's built environment is responsible for 25% of the UK's total greenhouse gas emissions, the provision of this sustainable housing is vital.
The completion of this landmark transaction, delivered in partnership with Manchester-based specialist lender Together, JMW Solicitors, Excellion Capital, Abacus and Kingsley Napley, follows recent news that HSPG has opened a third office in Leeds after staff numbers have doubled in size over the past two years.
With HSPG targeting further expansion in the year ahead, this forms part of HSPG's plans for further growth as it continues to strive to tackle the UK's homelessness crisis.
Guy Horne, CEO and co-founder at HSPG, said: "This transaction represents our largest single investment to date. With households currently facing significant financial instability at the very same moment as house prices continue to rise, the need for affordable supported housing has never been more pressing. This acquisition will go a long way towards achieving our ultimate goal of helping to solve the UK's homelessness crisis and ensuring the most vulnerable members of our society have access to a high quality home."
Thomas Pearson, partner at JMW Solicitors, said: "At JMW Solicitors we are committed to giving back to our local community. With some of the most vulnerable members of our society currently facing significant financial difficulties, we are very proud to have partnered with HSPG on the delivery of this much needed supported housing. Homelessness is a rising issue in the country and this supported housing will be an essential step in helping to alleviate the crisis."
Alex Bodie, head of fundraising for social housing at Together, said: "As a business with an established reputation in the property sector, we're absolutely committed to accelerating the delivery of inclusive communities and affordable homes.
"Our focus has always been on building trusted, long standing relationships with our clients and finding new ways of providing the finance that is vitally important to them achieving their ambitions. It means we can be by their side today, and support their affordable housing commitments in the future."
Ashley Marks, head of real estate at Excellion Capital, said: "As house prices continue to rise and households face unprecedented financial challenges, the Excellion Capital team is very pleased to have assisted HSPG in making this vital provision of housing financially viable."