New angel network aims to provide 'crucial missing step' for early-stage tech firm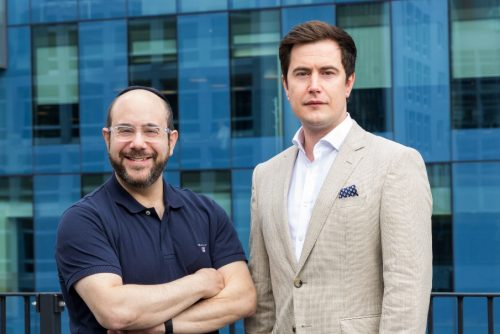 Some of Greater Manchester's most active tech investors have signed up to a new angel investment network founded by GP Bullhound and Bruntwood.
Manchester Angels aims to provide a "crucial missing step" in the city region's tech ecosystem and aims to connect the best of Manchester's start-up community with experienced entrepreneurs who have the ability to invest into those businesses.
Aiming to have an initial founding group of 30+ Greater Manchester based technology private investors, the group will work closely with Venture Capital funds and other institutional investors.
These include investor partners Praetura Ventures, Northern Gritstone and Octopus Ventures as well as ecosystem partners Silicon Valley Bank and The University of Manchester Innovation Factory.
Manchester Angels has also appointed serial technology entrepreneur David Levine to head up the network's efforts in identifying high-potential businesses seeking early-stage funding and matching them with the right angels he will also identify and recruit.
Founding director of Manchester Angels and GP Bullhound Vice President Ed Prior said: "According to Tech Nation's 2021 Report, over £13bn in investment was raised for UK technology businesses.
Yet nearly 60% of that funding went to businesses based in London and the South. With leveling up high on the political agenda, it is essential we build on the work organisations such as the Manchester Tech Trust have done and leverage the success local tech entrepreneurs have had to support the aspirations of the next generation of entrepreneur to attract investment to the region".
Chris Oglesby, Bruntwood CEO, said: "Bruntwood have invested over £1bn into commercial property focussed on creating a thriving city region in Manchester.
"Access to funding is a developing part of our proposition for our occupier customers and following our recent investments in Northern Gritstone and the GM&C Life Sciences fund, we see Manchester Angels as filling an important missing gap in the region's start-up ecosystem."
David Levine added: "Tech Nation and Google's May 2022 report on a decade of UK Tech funding notes that investment into seed and pre-seed stage companies has dropped as a proportion of all funding from a high of 22% in 2013, to less than 4% in 2022 so far.
"Manchester Angels will address this critical component of the ecosystem by providing early-stage companies with access to high quality and experienced technology investors, ensuring the region continues to incubate, support and build the most exciting technology businesses of the future."