Developer takes back control of business in £68m deal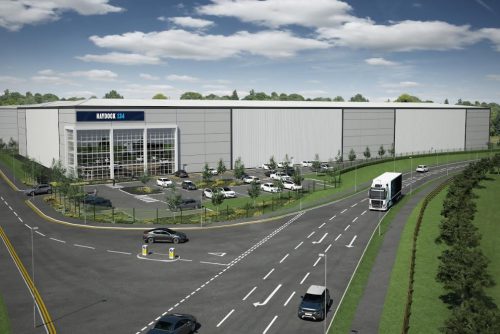 A North West property developer has bought his company out of administration.
Oliver Morley, a developer of commercial and industrial space, has paid £68m to buy back Industrial North West after the company was forced into administration by its bank, Fairfield/Oaktree, in 2019.
Mr Morley said: "I look forward to making a positive contribution to the economic prosperity of the North West region and the wider UK by delivering high quality job-creating industrial and commercial developments.
"I am proud of what we have achieved over the years in this region, and we look forward to carrying on from where we were before this unfortunate and unnecessary interruption."
His first major project will be the delivery of the second phase of the strategic Haydock Green site in St Helens, delivering a flexible high quality 137,000 sq ft commercial unit at the intersection of the M6 motorway and the East Lancs Road.
The first stage of the development set new benchmarks for rent and values with the completed building being sold to Warrington Borough Council for £45m in September 2019.
The strategically connected site is seen as one of the North West's premier commercial locations. With planning permission due to be submitted within the next few weeks, specialist agent, B8 Real Estate, is already reporting very strong interest in the location.
Mr Morley said: "We have a long and positive history in St Helens, so it's appropriate that we are kick-starting our future investment strategy at Haydock Green. We believe that this is the prime site in the North West for a building of this size due to its unrivalled prominence to M6 traffic and proximity to this key junction, and this is borne out by the strong market interest.
"Looking to the future, we are hungry for further projects and are keen to acquire small, medium and larger sites throughout the North West as well as in and around the M25."
It is estimated that the completed project could secure up to 300 jobs with work on site on course to start before the end of the summer.
Mr Morley has recently been heavily involved in supporting humanitarian aid to Ukraine including making six trips, personally, driving vehicles in aid convoys and witnessing first hand the devastation and suffering resulting from the Russian invasion.
He is a founding member of the recently launched NGO, Never Surrender UA, which is playing a key role delivering medical and non-lethal military equipment to volunteer fighters resisting the Russian invasion.
He said: "I nearly lost a business whilst these people have lost literally everything, their homes, their livelihood and, tragically in many instances, family members. It puts things into perspective. I am rebuilding a business, whilst they will be rebuilding a nation that is battling heroically against a brutal military invasion."