Bioscience energy group signs up technology partner for Southport site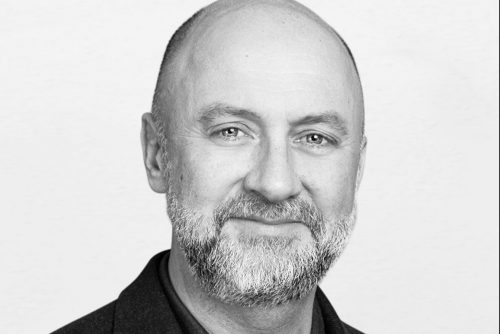 EQTEC, the bioscience energy company, has selected Wood as its technology partner for the design and deployment of a clean, waste-to-hydrogen facility at its Southport site, following the signing of a letter of intent.
The work relates to the Phase 2 development of its multi-technology, waste-to-energy project at Southport Hybrid Energy Park, on Merseyside.
The Phase 1 plan for the plant includes a waste processing facility, an anaerobic digestion (AD) facility, combined heat and power (CHP) engines and a 2MW battery storage facility.
EQTEC said the waste processing facility would separate renewables for recycling elsewhere, separate organics for use by the AD facility and produce refuse-derived fuel (RDF).
The Phase 1 plant would convert 80,000 tonnes of waste per year for six million cubic metres of biomethane to be injected into the national gas transmission system, also pulling gas from the grid to generate 9MWe for export to the national electricity transmission system.
As part of Phase 2, the company, which is leading development of the plant, has been working on a plan which could add EQTEC synthesis gas (syngas) technology to convert 25,000 tonnes of RDF per year, supplied by the plant's waste processing facility, into an estimated 2.5-3.0MWe of clean electricity.
More recently the company and Wood have agreed to co-develop a RDF-to-clean hydrogen solution that would replace, or augment, the Phase 2 RDF-to-electricity solution.
The RDF-to-hydrogen solution would combine the company's syngas technology with Wood's VESTA syngas-to-hydrogen technology. Implementation of the solution is subject to further planning permission.
With both Phase 1 and Phase 2 solutions in place, the full plant facilities are expected to export to the grid the equivalent of 20% or more of Southport's energy requirement.
EQTEC chief operating officer, Jeff Vander Linden, said: "Since the start of our formal collaboration in late 2021, we have enjoyed a close, working relationship with Wood characterised by common plans, regular meetings and visits, a joint pipeline of opportunities and active, documented contributions to multiple projects.
"We have been impressed with Wood's commitment to true collaboration and to advancing the development of innovative technology. Our joint efforts at Southport with Wood will not only generate a unique, waste-to-hydrogen solution, but will also introduce the Southport community to a solution for clean, circular, sustainable energy from waste."
He added: "The future of renewable energy will be a mixed economy with diverse technologies, and even the relatively compact Southport plant will demonstrate that. Such projects are at the cutting edge of innovation in the UK. We look forward to these and future opportunities with Wood to demonstrate successful, sustainable cleantech in practice."
Ireland-based EQTEC is co-developer and gasification technology provider of the development project for Southport Hybrid Energy Park, working closely in partnership with Rotunda Group and its subsidiary, Shankley Biogas, at Watts Industrial Estate, Southport Hybrid Energy Park.
In September 2021, the company signed a conditional share purchase agreement to acquire full ownership of the project.
EQTEC is also developing an advanced gasification facility at its Deeside Refuse Derived Fuel (RDF) project with partner, Logik Developments.