Boohoo ends free returns policy with new charges per item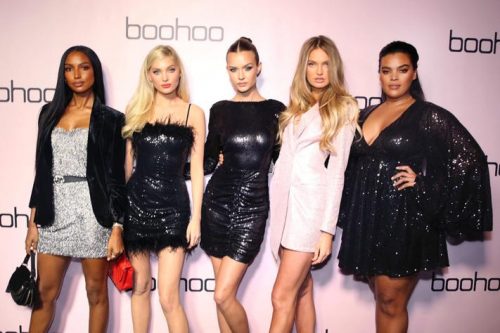 Manchester online retail group, Boohoo, has introduced charges for returned items, stepping back from its free returns policy.
The business revealed an eight per cent fall in first quarter sales of £445.7m last month, although this was still 75% higher than the pre-pandemic financial year three years ago.
The pandemic led to a surge in sales as people flocked to online retailers during lockdowns.
However, online retailers have noted increases in levels of returned items as consumers ordered more and more items.
Boohoo is the first online retailer to introduce a charge of £1.99 per item.
It announced the shift in policy in the small print on its website, where it advised customers: "To save on returns cost, it's best to return your items in one parcel."
Chief executive John Lyttle had warned previously that the group was mulling over whether to introduce a returns charge, revealing that returns were running at four to six per cent above pre-pandemic levels.
Retailers have also been hit by increased logistics costs due to driver shortages and higher fuel prices.
Tara Flynn, co-founder of money saving website, Choosewisely.co.uk, said: "This is a sign of the times, and I expect to see many clothes retailers will be forced to follow suit.
"With a recession looming on the horizon, many young consumers have fallen out of love with fast fashion and are turning to second-hand clothing as a way to help beat rising inflation."
She added: "Boohoo only mention the change to their returns policy in small text on their product or help pages. Brands must be transparent with their customers when introducing changes that are likely to be unpopular to keep their customers loyal. There's no point in pulling the wool over their customers' eyes."
And she said: "I can't help but notice that Boohoo has also hiked their charge for next-day deliveries by £3 recently, too.
"These kinds of practices are all a new trend we're seeing where consumers bear the brunt of retailers trying to claw back losses from soaring overheads. Sadly I predict many brands will follow."