North West business briefs: Salford Youth Zone; Hill Dickinson; CCW; R3; Crewe GBR bid; DW Stadium; OHS; LSH Auto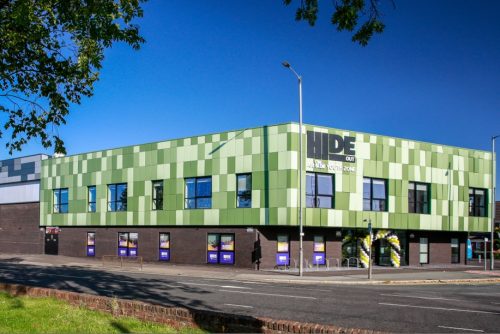 Salford is to get a new Youth Zone, following the formation of a new partnership between Salford-born businessman Fred Done, Salford City Council and Manchester based charity, HideOut Youth Zone.
With the support of national youth charity OnSide, the partnership will use its combined experience and skills to dramatically expand the opportunities available to young people in Salford. Youth Zones are state-of-the-art spaces for young people filled with incredible facilities and staffed by highly skilled youth workers who believe in young people and help them to achieve their potential.
The new Youth Zone, which will take more than two years to develop, will be located in the heart of Salford, close to Salford Crescent train station and the University of Salford. This is still subject to further feasibility assessments and to a formal planning consultation and application proposed to take place later this year.
Salford Youth Zone will be based around OnSide's successful model, which has seen the charity develop 14 similar Youth Zones across the country. There are currently five Youth Zones in the Greater Manchester area, HideOut Youth Zone in Gorton, Manchester Youth Zone in Harpurhey, Mahdlo Youth Zone in Oldham, Wigan Youth Zone, and Bolton Lads and Girls Club.
Aimed at young people aged eight to 19, or up to 25 for those with additional needs, it will open seven days a week and support approximately 4,000 young people. Members will have the opportunity to access more than 20 activities every night, ranging from sports such as football, boxing and climbing, to creative arts, music, drama, and employability training – all for just 50p per visit and £5 annual membership.
A major proportion of the upfront costs to build the new Youth Zone will be funded through the support of Fred Done and Salford City Council, with further funding actively being sought. Fred has already supported HideOut Youth Zone. He said: "Having been born and raised in Salford, I know just how much young people in the area would benefit from the opportunities available through a Youth Zone. I have had the pleasure of supporting HideOut Youth Zone in Gorton to open its doors to thousands of local young people, across Manchester and now it's time to take this to Salford and change the lives of many more."
::
Liverpool based law firm Hill Dickinson has been announced as the official legal partner to the new Shakespeare North Playhouse.
Located in the heart of Prescot, Merseyside, the new playhouse – inspired by a theatre that once hosted the plays of Shakespeare in the town more than 400 years earlier in the 1590s – opened its doors to the public on Friday July 15.
Hill Dickinson corporate lawyer Matt Noon, along with the firm's head of real estate, Alex McCann, and legal director, Graeme Alder, a specialist in commercial contracts, worked with the team at Shakespeare North Playhouse from December 2021, to provide legal advice and guidance as the development progressed.
Matt Noon, who is also head of Hill Dickinson's Liverpool office and is leading on the provision of ongoing legal support for Shakespeare North Playhouse, said: "Community based ventures on this scale can be hugely beneficial in attracting national attention and, in turn, unlocking additional investment into the region. But they can also be a leap of faith, requiring significant start-up support. As someone who was born and brought up in the Liverpool City Region, I was delighted to be approached to get involved, both as a supporter of this fantastic initiative and to provide access to high quality legal advice."
Melanie Lewis, chief executive of Shakespeare North Playhouse, said: "The team at Hill Dickinson have provided excellent legal advice and guidance to support us throughout the opening of this new and exciting venture. It is a privilege to continue working as a professional partner with Hill Dickinson and I look forward to their future involvement with Shakespeare North Playhouse."
::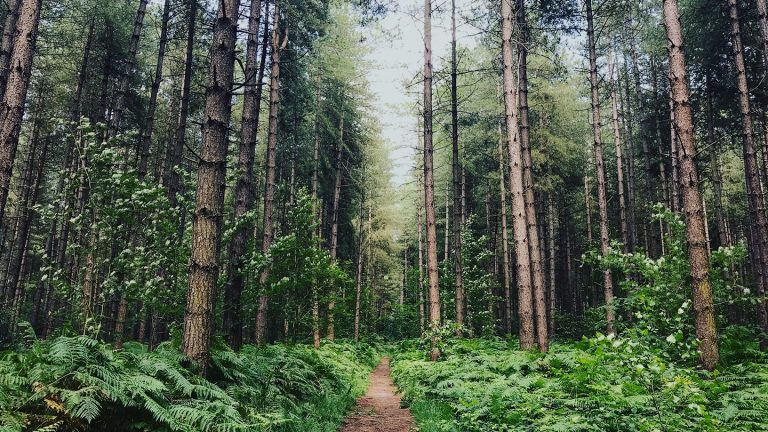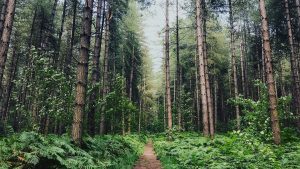 Manchester-based creative production company, Creative Content Works (CCW), said it is the first creative production business in the UK to launch a new CSR programme, promising a more sustainable future for the company and its clients.
CCW's clients can opt into the Sustainability scheme to jointly offset their entire carbon footprint of every project, including emissions generated by transport, man and machine power. Following the initial purchase of a seven-acre plot of land, they are now able to plant up to 5,000 trees as part of the initiative. With offices in the UK and Bulgaria, this commitment to continued sustainability spans both locations.
CCW's business model is, by its very nature, more sustainable than traditional production methods – with CGI and digital production accounting for 70% of its business, it's key to the company's success. Managing director, James McVitie, said: "At CCW, we believe images speak louder than words, and actions speak even louder… we're committed to ensuring the content we create and the processes we use are as sustainable and future proof as possible.
"Looking to the future, we're exploring ways to act now and make a difference by both reducing and offsetting our carbon footprint for a better, greener future. The climate crisis isn't a problem that's going to hit us tomorrow. It's a problem now."
He added: "Our industry can no longer create content, films and advertising in the same manner as we have done before without regard for the future impact on the environment. There is a responsibility for us to support our clients in their efforts by having our own plan for reducing our carbon footprint."
::
More than 39,000 new businesses were created in the North West in the first half of the year – demonstrating the continued strength of the region's start-up culture, according to the insolvency and restructuring trade body R3.
R3's research shows that the North West had the highest number of new businesses than anywhere in the UK except for London and East Anglia. The figures, which are based on information provided by Creditsafe, reveal that the rate of business creation has remained steady throughout the six months.
R3's North West chair, Allan Cadman, who is also a partner at insolvency firm Poppleton & Appleby, said: "Despite the current challenges facing business, the entrepreneurial culture is clearly thriving in the North West. This is great news for the regional economy as start-ups create new jobs and prosperity and drive innovation.
"They also help to replace declining industries or more traditional firms which have been unable to adapt to the changing market.
"This is important as the stress of the pandemic and the changes it has brought – for example remote working and the move to online trading – has made some businesses unviable and in the past two years we have seen an increased number of companies voluntarily closing down."
::
More than 100 businesses have penned an open letter to the Transport Secretary, the Rt Hon Grant Shapps MP, backing Crewe's bid to be the home of the Great British Railways (GBR) Headquarters.
The letter, sent by Cheshire and Warrington Local Enterprise Partnership on behalf of the region's business community, has received backing from a range of sectors – outlining just how widely the benefits of the GBR bid would be felt. Among the businesses to who have signed are Bentley, Avanti, Freightliner and Morning Foods.
Great British Railways is the new national rail operator, which will operate from 2023. Crewe is one of six towns and cities shortlisted to become the home of this important new public body, which will have responsibility for all aspects of Britain's railways, including infrastructure, timetables and fares. The letter outlines Crewe's credentials and its "compelling case" to be the home of Great British Railways, which meets every one of the criteria against which the Government will assess the final six bids.
Clare Hayward, chair of Cheshire and Warrington Local Enterprise Partnership, said: "Businesses across the region are fully behind Crewe's bid to be the home of Great British Railways HQ. When we are chosen as the home of GBR HQ, our businesses will collaborate to ensure that it is a huge success and, consequently, the positive impact will be felt widely. Crewe is the heart of rail, rail matters to Crewe, rail matters to its community, rail is in its heritage and in its future."
The public vote on where the GBR headquarters should be located is open until August 15 – votes can be cast at: www.gbr.co.uk/vote
::
Sodexo Live!, the venue partner of the DW Stadium, home to Wigan Athletic and Wigan Warriors, has invested £1m to provide modern hospitality, conference and events spaces.
The upgrades reflect Sodexo Live!'s commitment to the DW Stadium, it said, and the wider Wigan community, which was cemented in an 11-year catering and hospitality agreement with the stadium in September 2021. A notable highlight of the venue upgrades is a new sports bar renamed in honour of Wigan Athletic's former owner, Dave Whelan. On July 27, Dave Whelan christened Whelan's Bar at an exclusive launch event.
The popular DW Sports fitness lounge has also been transformed into an exclusive venue equipped with state-of-the-art AV, advanced projectors, and a sophisticated sound system. Hosting up to 500 people, it benefits from its own private entrance on the ground floor. The Chairman's Lounge which boasts a birds-eye view of all the action, has been renovated and now offers a premium experience for up to 100 people on matchdays and beyond. Guests looking for pitch-side views can now use the transformed Phoenix Lounge.
Rebecca Kane Burton, CEO Sodexo Live! UK and Ireland, said: "With Wigan Athletic back where they deserve to be in the Championship, it's only fitting that Latics fans will have more reason to cheer when they return to the DW Stadium this season."
Wigan Athletic chief executive, Malachy Brannigan, said: "Firstly, it was fantastic to welcome Mr Whelan to the opening of Whelan's Sports Bar to formally open the facility. It is important that the continued respect for what Mr Whelan did here at Wigan Athletic is prominent. Clearly through the statue and Whelan's Sports Bar, the high esteem in which Mr Whelan is held here will be evident to all visitors to the Stadium."
::
After a competitive pitch, Manchester-based OHS has been awarded a compliance consultancy contract to provide Cheshire pet goods retailer, Pets at Home's, water risk assessment and remedial work across all of its 457 UK stores.
The work will see OHS send teams of assessors to Pets at Home stores to evaluate its properties and ensure the pet supplies retailer is compliant in managing its water systems.
Pets at Home facilities manager, David Hulston, said: "During the tender process, it became clear that OHS could offer the best service provision and infrastructure to manage our estate. As a busy facilities manager, it's reassuring to be able to pick up the phone at any time and have experts from OHS on hand to offer instant compliance advice whenever we need it."
OHS managing director, Andy Fowler, said: "Having such a big brand in our portfolio of clients demonstrates our ability to fill a truly UK-wide contract. We give Pets at Home access to our bespoke compliance portal, which offers its facilities managers both visibility and transparency on compliance, plus real time reporting so they can see what's happening across their whole estate and download reports as necessary."
Under a new management team, compliance consultancy OHS has expanded over the past year with new offices and a laboratory in Manchester, and new software that will enable it to offer facilities managers and duty holders improved asbestos, fire and water services.
::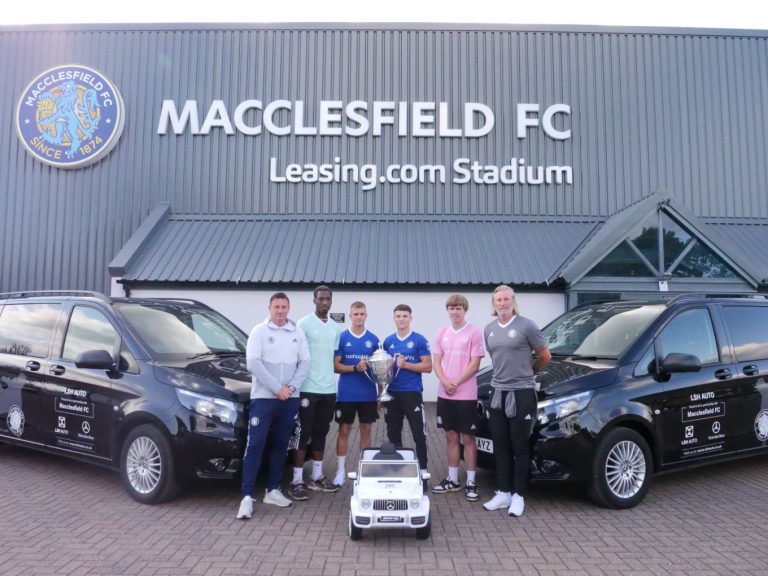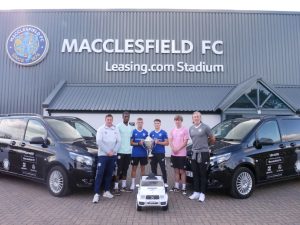 LSH Auto and its local dealership Mercedes-Benz of Macclesfield, will again be the 'Official Van & Car Supplier' to Macclesfield FC for the coming 2022-23 season.
Over the past 12 months, the two dedicated Mercedes-Benz Vito Tourer Vans that LSH Auto supplied to the club have been used for more than 250 journeys. The vehicles have been used for in excess of 100 away fixtures, ranging from Macclesfield's junior academy and BTEC students to the men's and women's first-teams. In addition, a range of vehicles have been used by staff for events and meetings, from the Mercedes-Benz A-Class to the all-new Mercedes-Benz EQC.
In October, LSH Auto donated a tiny electric car for match ball carriers to use at Macclesfield FC home fixtures. The Mercedes AMG G63 12V kids' electric car was a present to mark the club's one year anniversary and has been a big hit with its match ball carriers who now travel onto the pitch in style.
Martyn Webb, managing director of LSH Auto, said: "Our partnership with Macclesfield FC has been going from strength to strength over the past 18 months and so has the club's success. The men's first team won the NWCFL by 15 points and were promoted, the women's first team were league champions, membership of the club's Academy has exceeded 600 male and female players and the under 16s team won the league championship, the Cheshire County Cup, the Primary Cup and the Manchester FC County Cup.
Macclesfield FC's director of football, Robbie Savage, said: "LSH Auto are the main transport provider for the club and it's great to have them on-board."